5 Benefits for Meeting Rooms for Your Business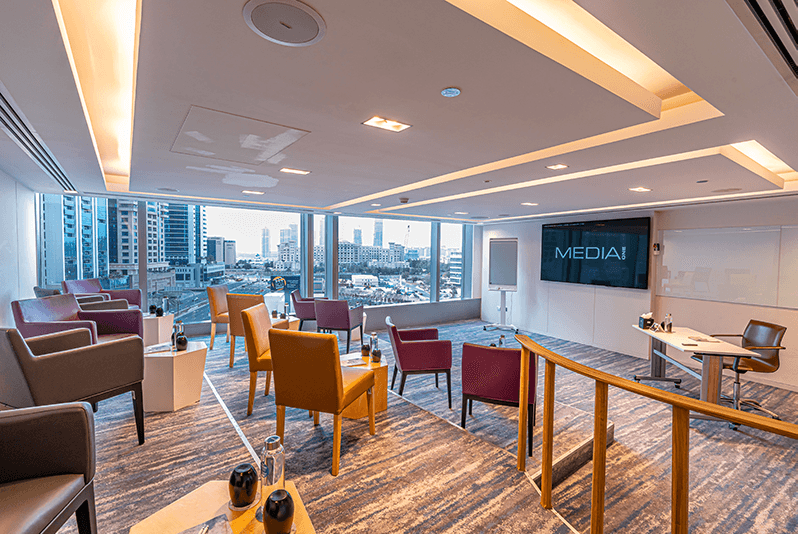 A meeting rooms are dedicated space within a workspace designed to provide an environment where your ideas can take flight. These spaces come equipped with all the tools you need to make your missions successful, from high-speed communication to the latest audiovisual gadgets. Business success often hinges on effective meetings and gatherings. We are about to reveal the secret to taking your business meetings to the next level by exploring the remarkable benefits of meeting rooms.
While we will highlight the general advantages, let us first delve into why Dubai meeting rooms can be a game-changer for your business.
Is a meeting room worth it?
Productivity Boost: Meeting rooms are like hyperdrive for productivity. They minimize distractions, creating an environment that is ideal for focused discussions and brainstorming.
Professional Image: A meeting room lends a touch of professionalism to your interactions. It is a backdrop that signals to clients and colleagues that your business is serious and competent.
Meetings are where the magic happens in the business galaxy. But what makes a meeting room so out-of-this-world?
5 benefits of booking a meeting room
Location Convenience: Consider meeting rooms that ensures accessibility for local and international participants. It is like having a landing pad right in the heart of the action. Best area to consider is locations that is in the heart of Dubai such as Media City, Internet City, Marina, and such.
Tailored Packages: Our meeting rooms come with customizable packages, allowing meeting planners to tailor meetings to unique requirements. It is like having a menu of options to create your perfect intergalactic journey.
High-Tech Tools: Equipped with top-notch technology that will guarantee seamless presentations, video conferences, and collaborative sessions, elevating your meetings to warp speed.
Flexible Spaces: Choose from various room sizes and layouts to match different group sizes and meeting styles. It is like having a spaceship that can adapt to any mission.
Expert Support: A team should be a trusty co-pilot that is ready to help and ensure your meetings go off without a hitch. Think of them as your mission control.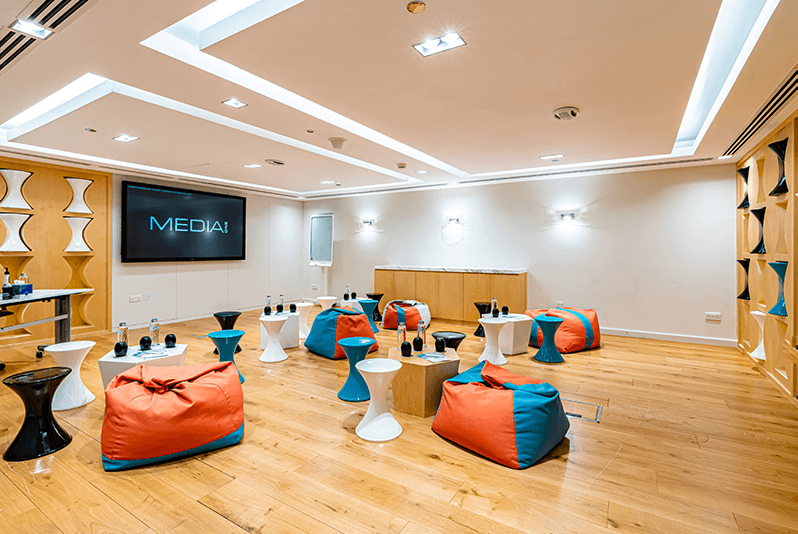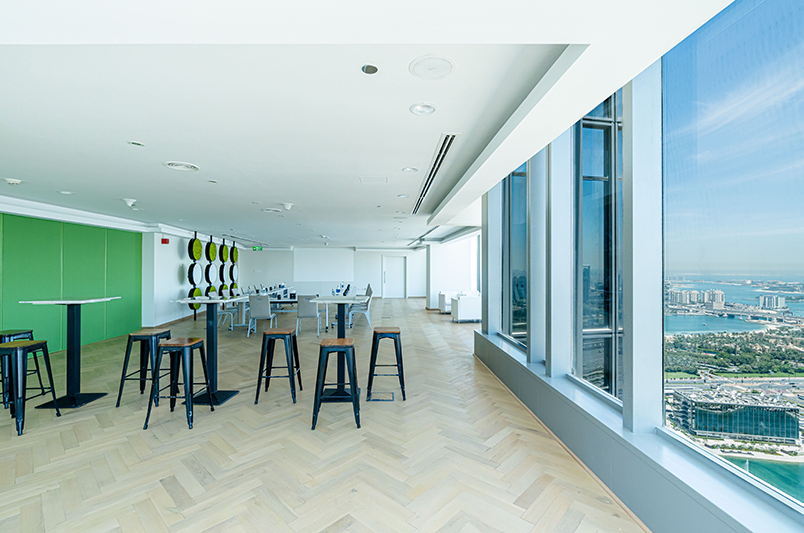 Now, are you ready to discover not just a meeting room but your VIP ticket to the most trendy, unique, and functional meeting rooms and event space in City! These meeting rooms are the place where business goes to have a blast. Fully equipped with state-of-the-art tech toys and wrapped in comfort, it is where work transforms into a disco of creativity. Media One Hotel's 7 squared and P7 Arena. Let us dive in for more details!
7Squared: Media One Hotel offers an exquisite lounge, 7Squared, located at 7th floor of the hotel. It is the perfect spot to continue your space adventures with colleagues, unwind, and celebrate your successful meetings. 7Squared meeting rooms are the ideal launchpad for your business. These versatile spaces are fully customizable, ensuring your meetings are as unique as a meteor shower.
P7 Arena: If your business needs a larger stage, our P7 Arena, a unique multi-purpose event space offers the ideal solution. This event space is like an interstellar arena, ready to host your galactic gatherings, product launches and activation, conferences and since it is the first and licensed car park event venue in Dubai it can also showcase car shows and underground festival event. Name it all! This event space is versatile and will be shaped based on event planner's requirements.
In a nutshell, booking a meeting room at Media One Hotel is like getting a golden ticket to the party and productivity of your business life. It is where work meets play, and every meeting becomes a celebration. So, grab your phones and get ready to make business a blast! Contact us now and let us get the party started in the heart of Dubai Media City!
To learn more about the meeting rooms and event space offers, email us through hello@mediaonehotel.com or contact us on +971 4 427 1000. It is time to experience Media One Hotel that goes beyond the ordinary!