Where minds meet
creatively at 7²
7-Squared is home to seven meeting rooms on the 7th floor. Each room offers a light, hi-tech and clutter free work environment for conducting bespoke trainings, team meetings, brainstorming sessions and networking sessions.
For larger meeting spaces, Instagram and Webinar rooms are located on 42nd floor offering an extended capacity to accommodate +200 guests with a birds eye view of the Dubai skyline.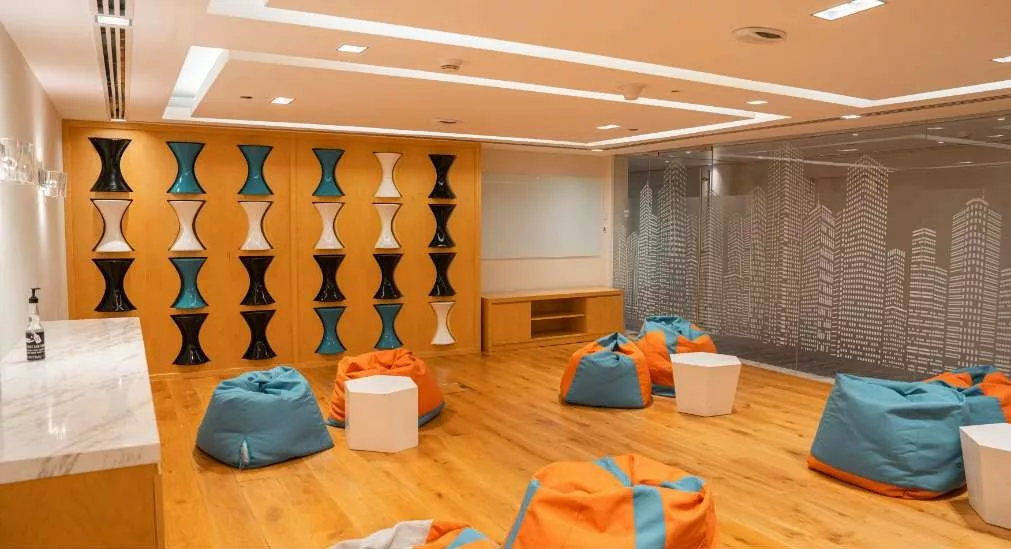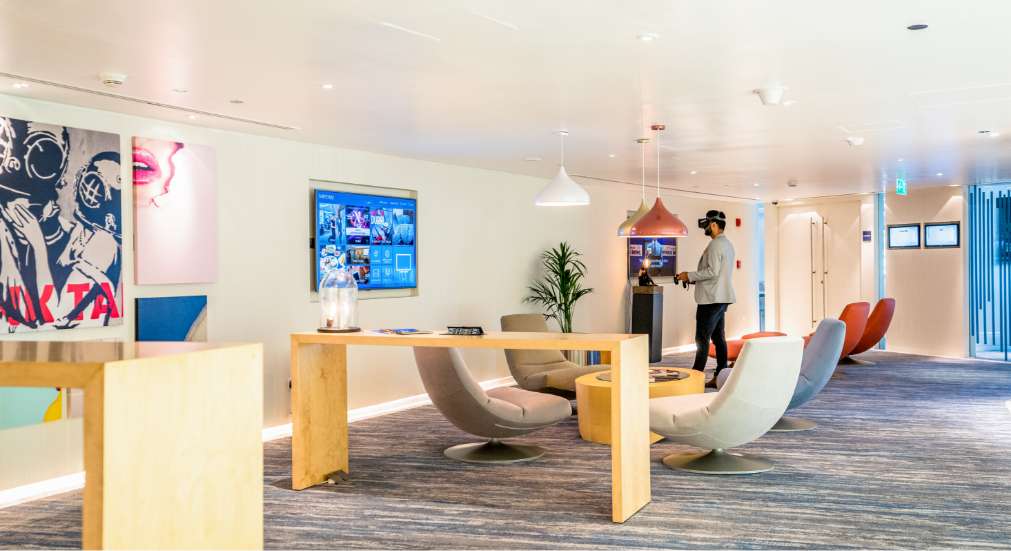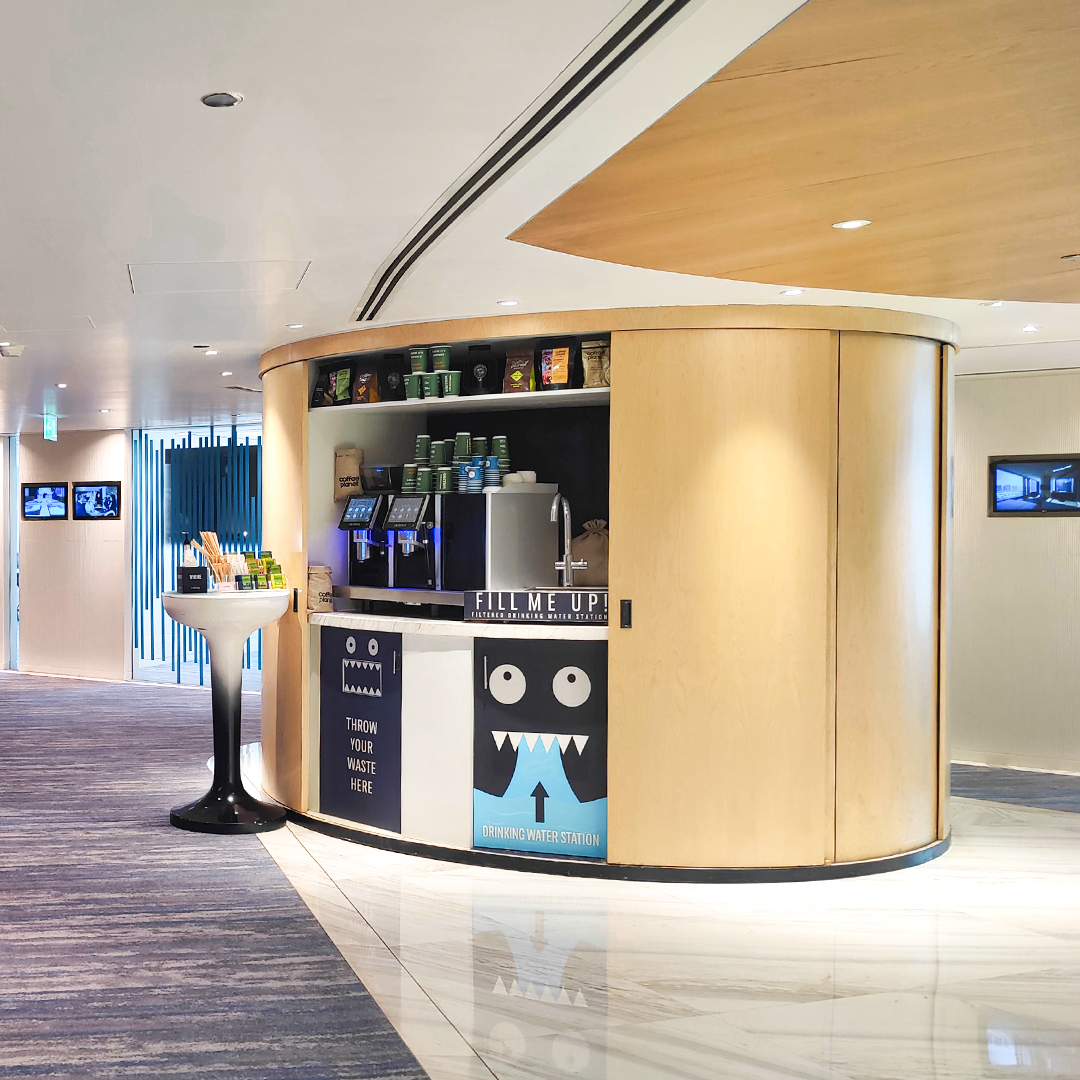 Where minds meet creatively at 7²
The 7² meeting floor offers coffee machines, filtered still and sparkling water and nibbles to keep you fueled throughout the day.
You're also welcome to explore and dine at any of our F&B venues.
Explore our meeting spaces
be it for 4 people or for 80 or 120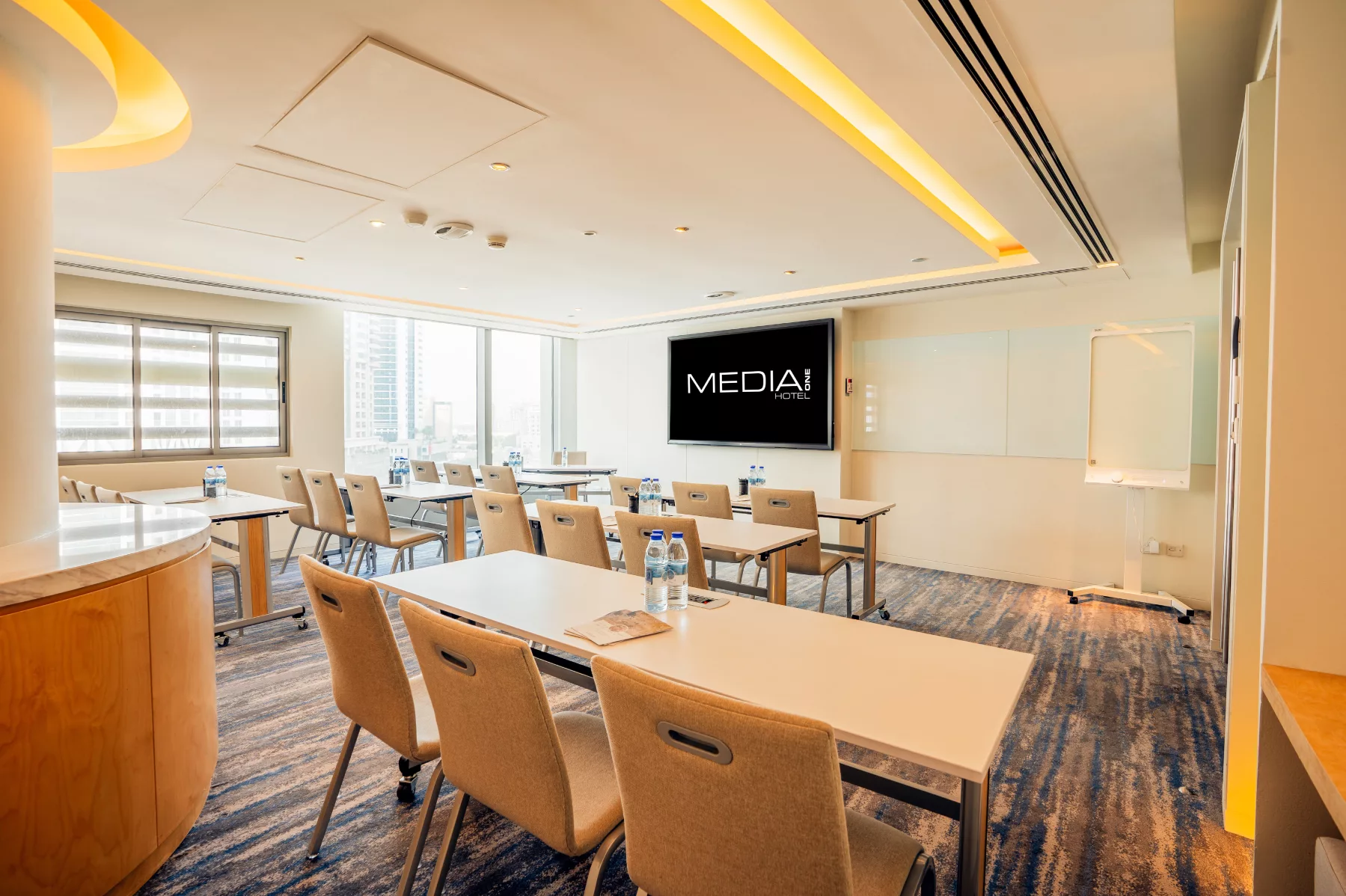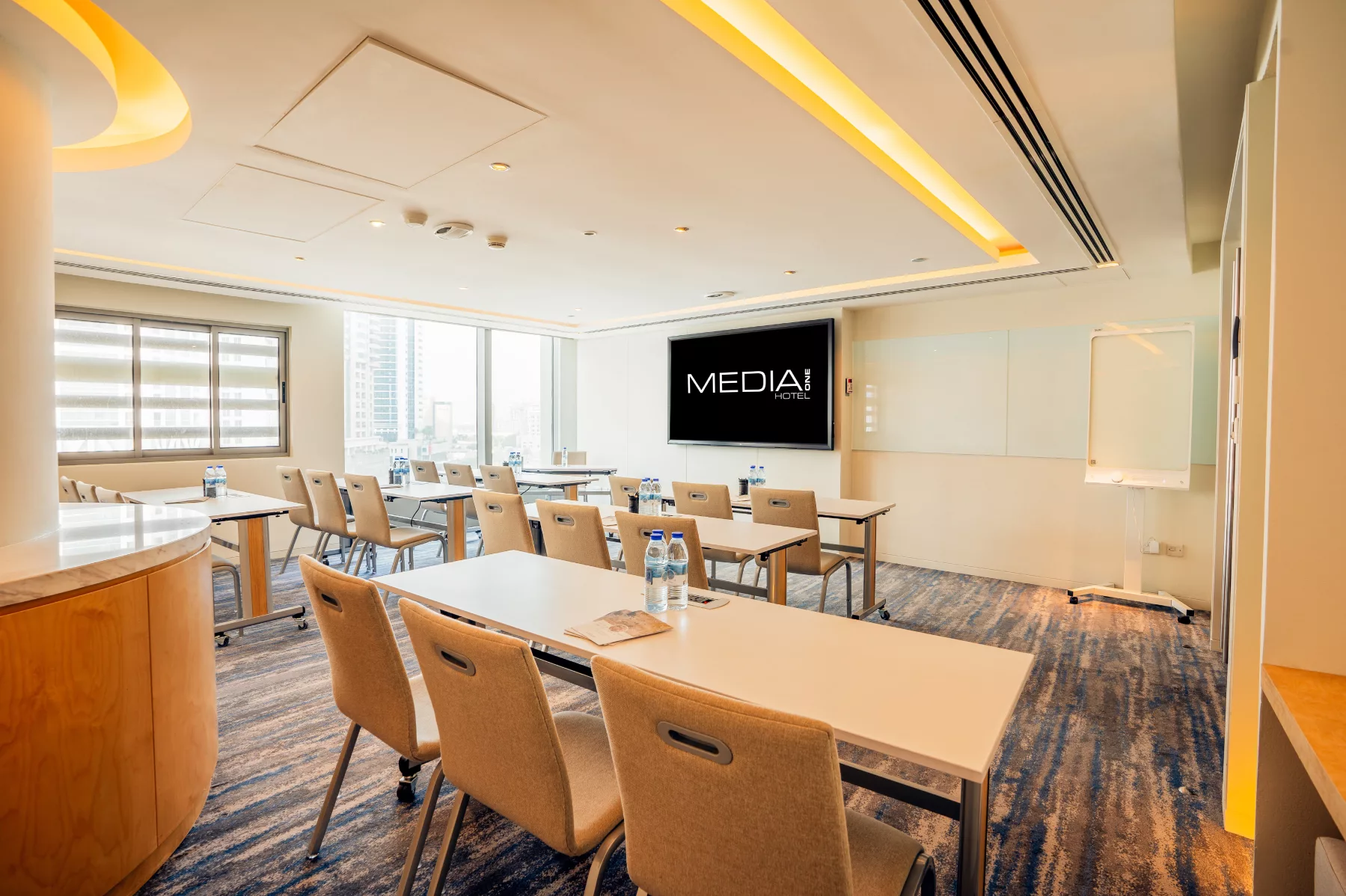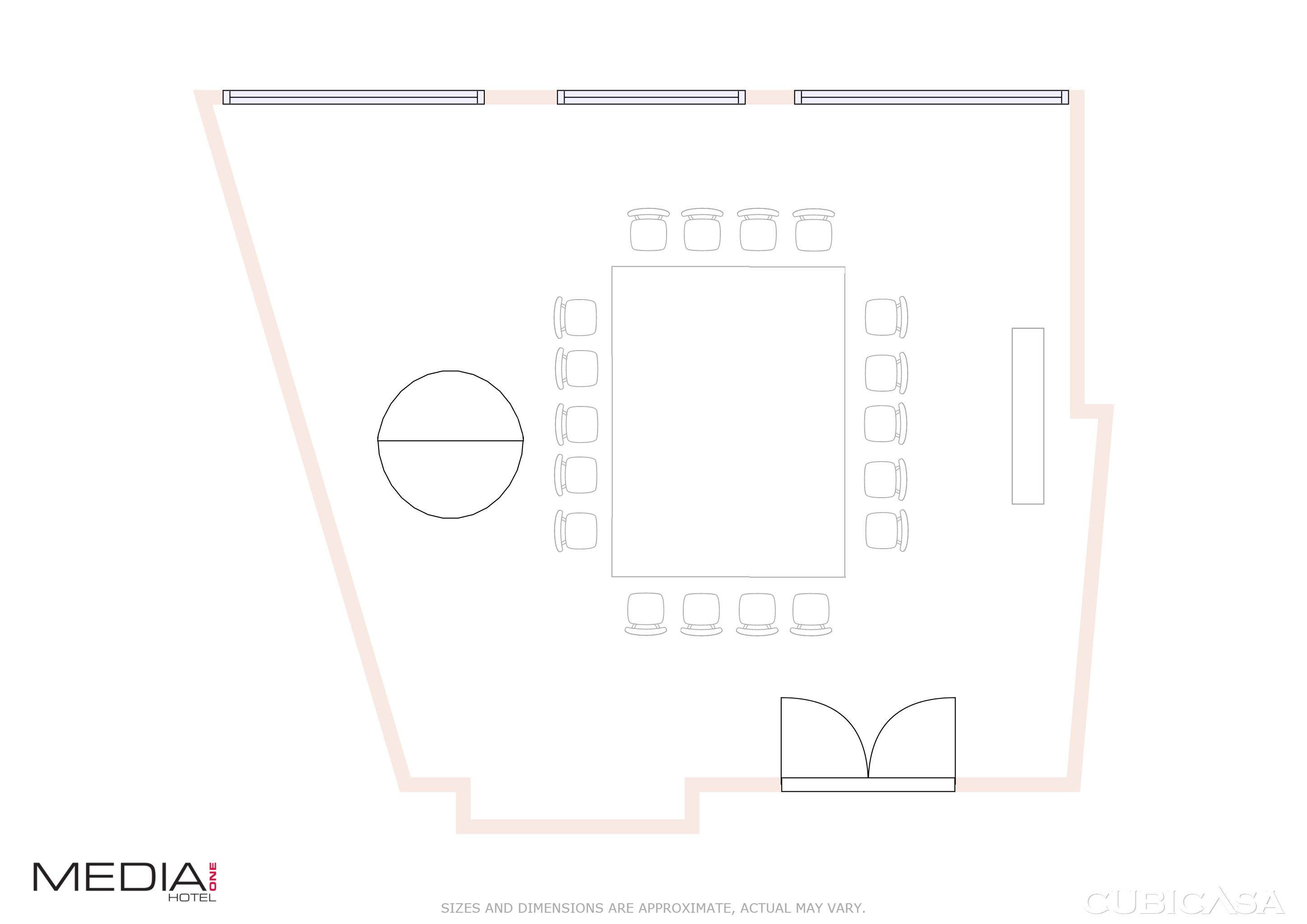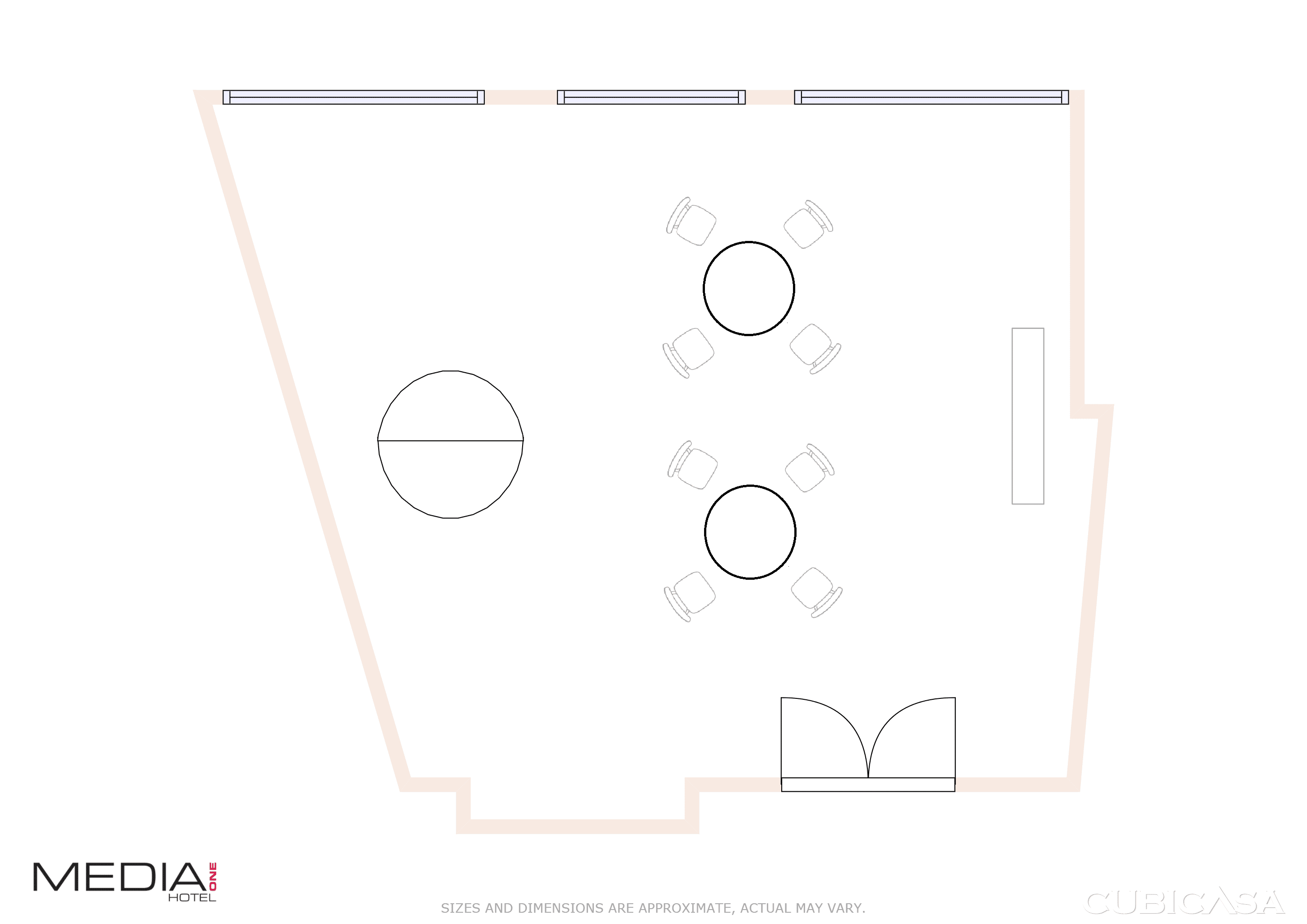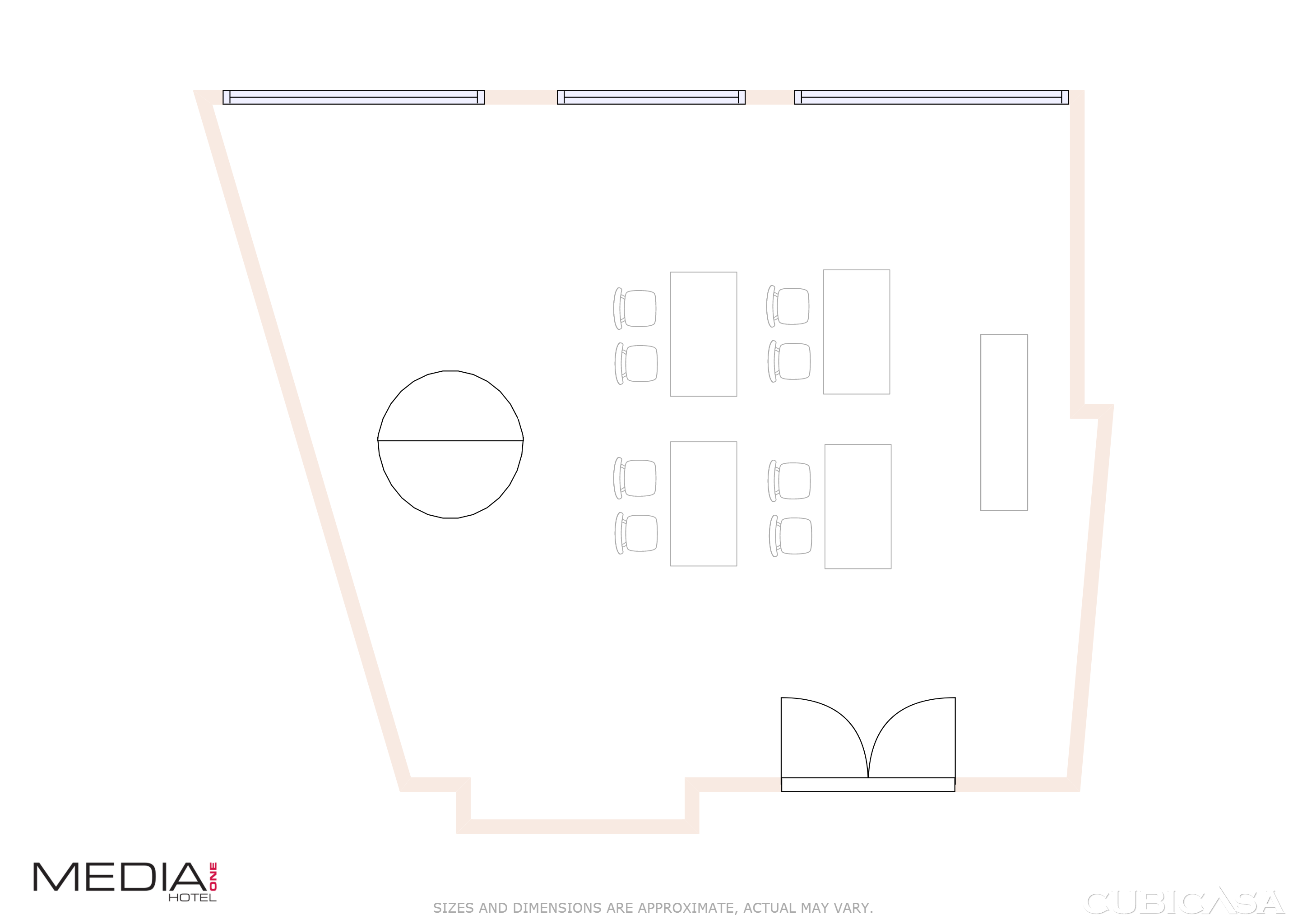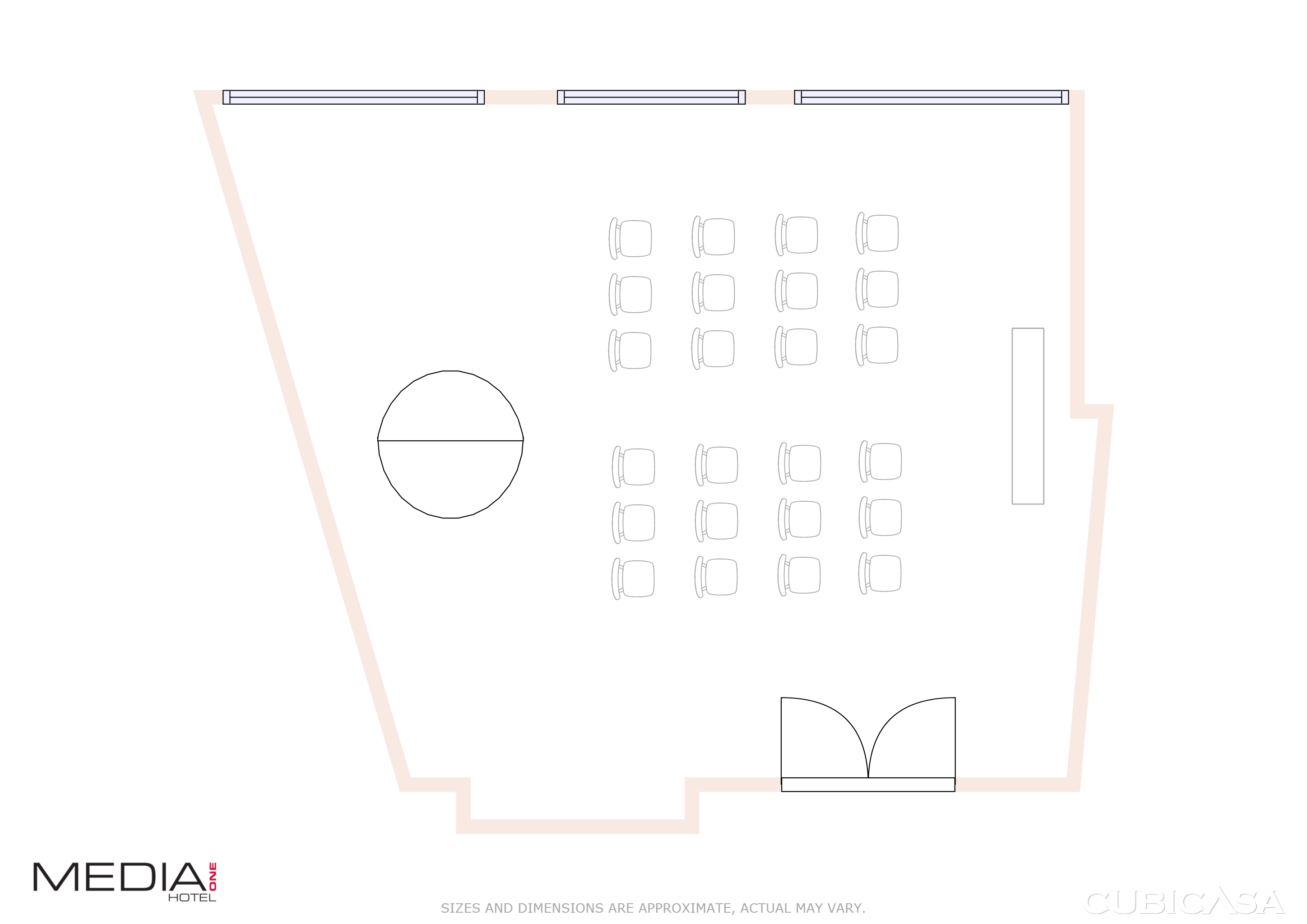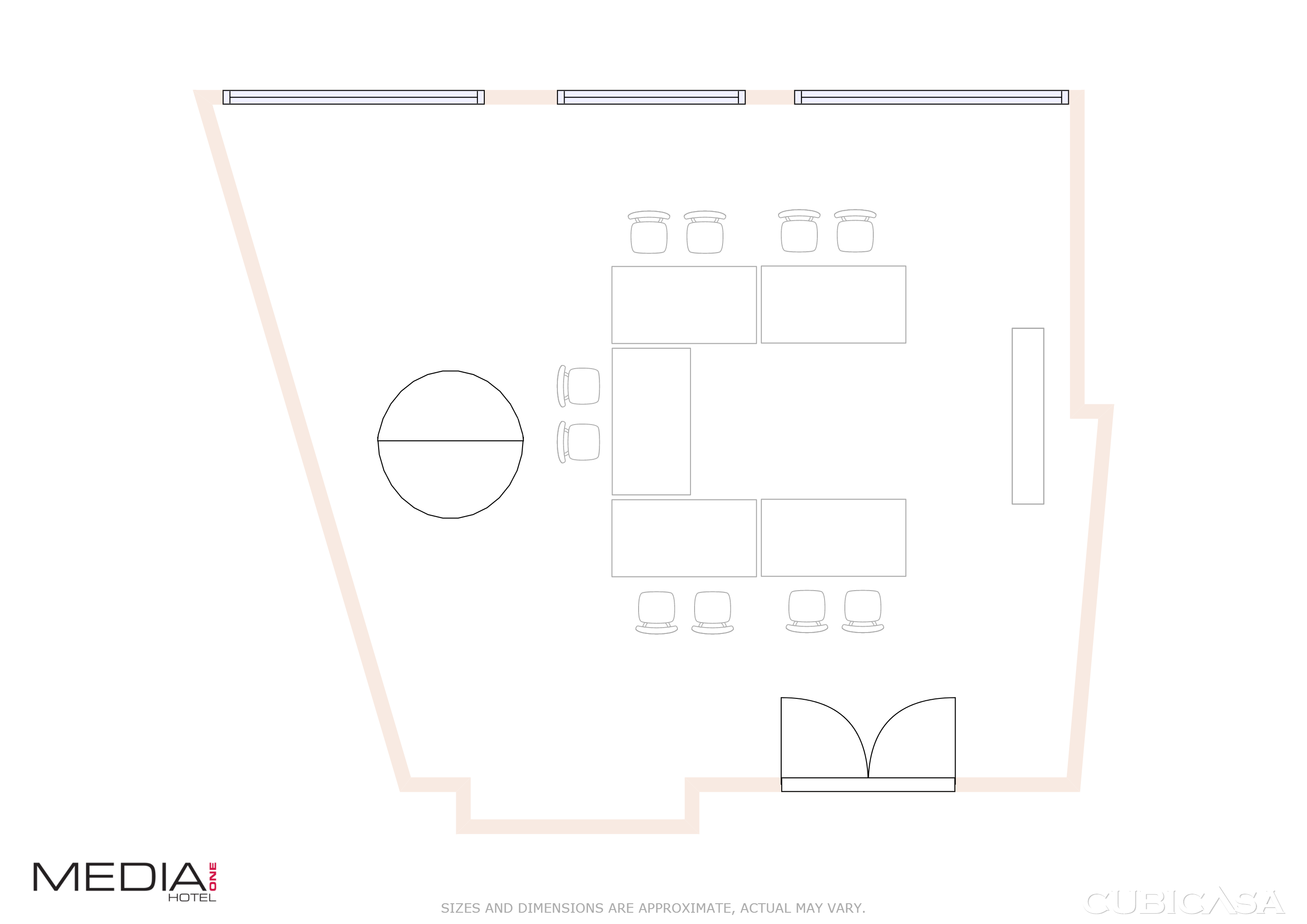 Every finished product starts with a bunch of people getting together and hashing out a concrete plan.
Boardroom  8-10
Classroom  5-10
Theatre  10-12
U-Shape  8-10
Cabaret 8-10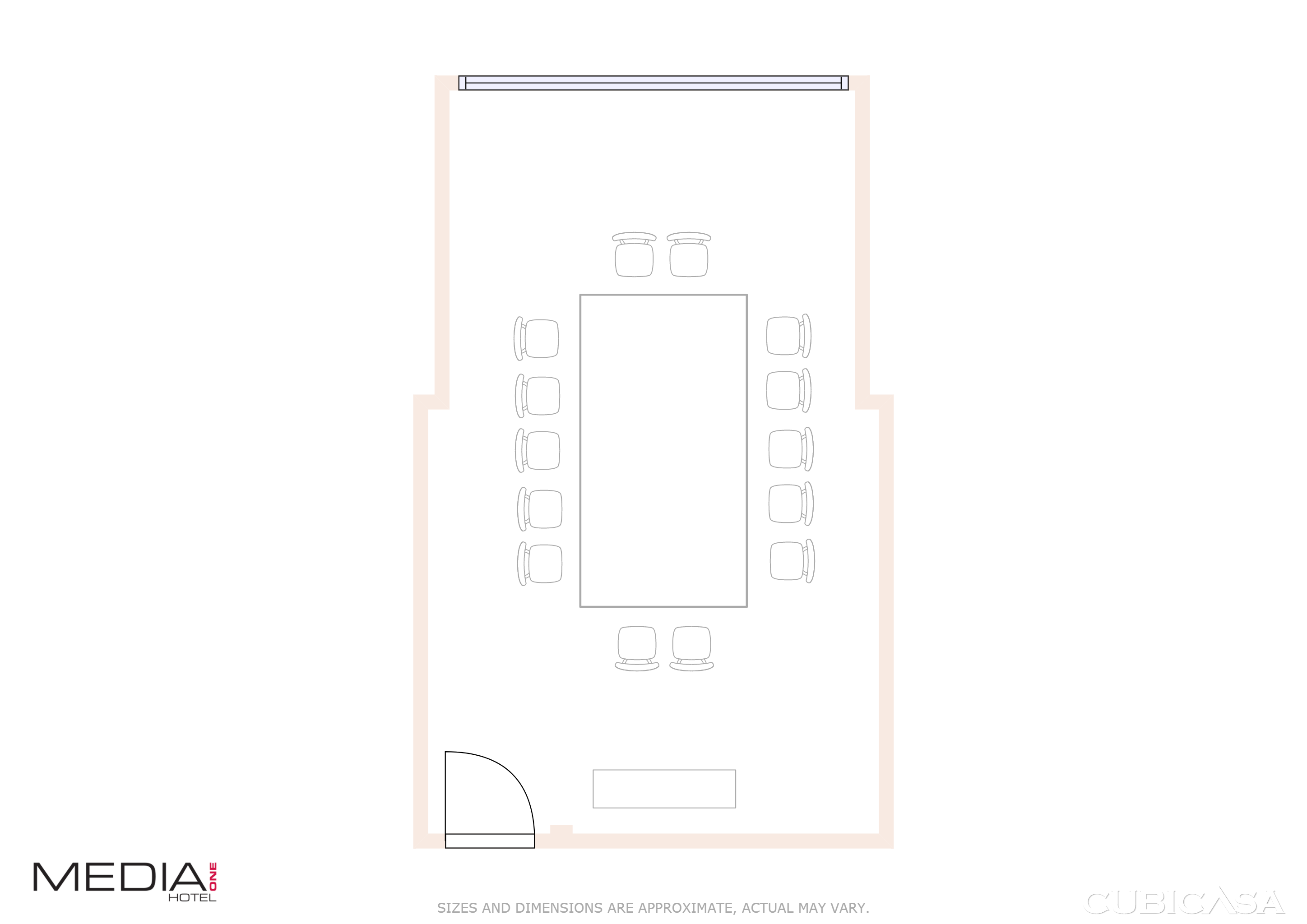 Your brainstorm session is done and now you're ready to bring your ideas to life.
Boardroom  8-10 People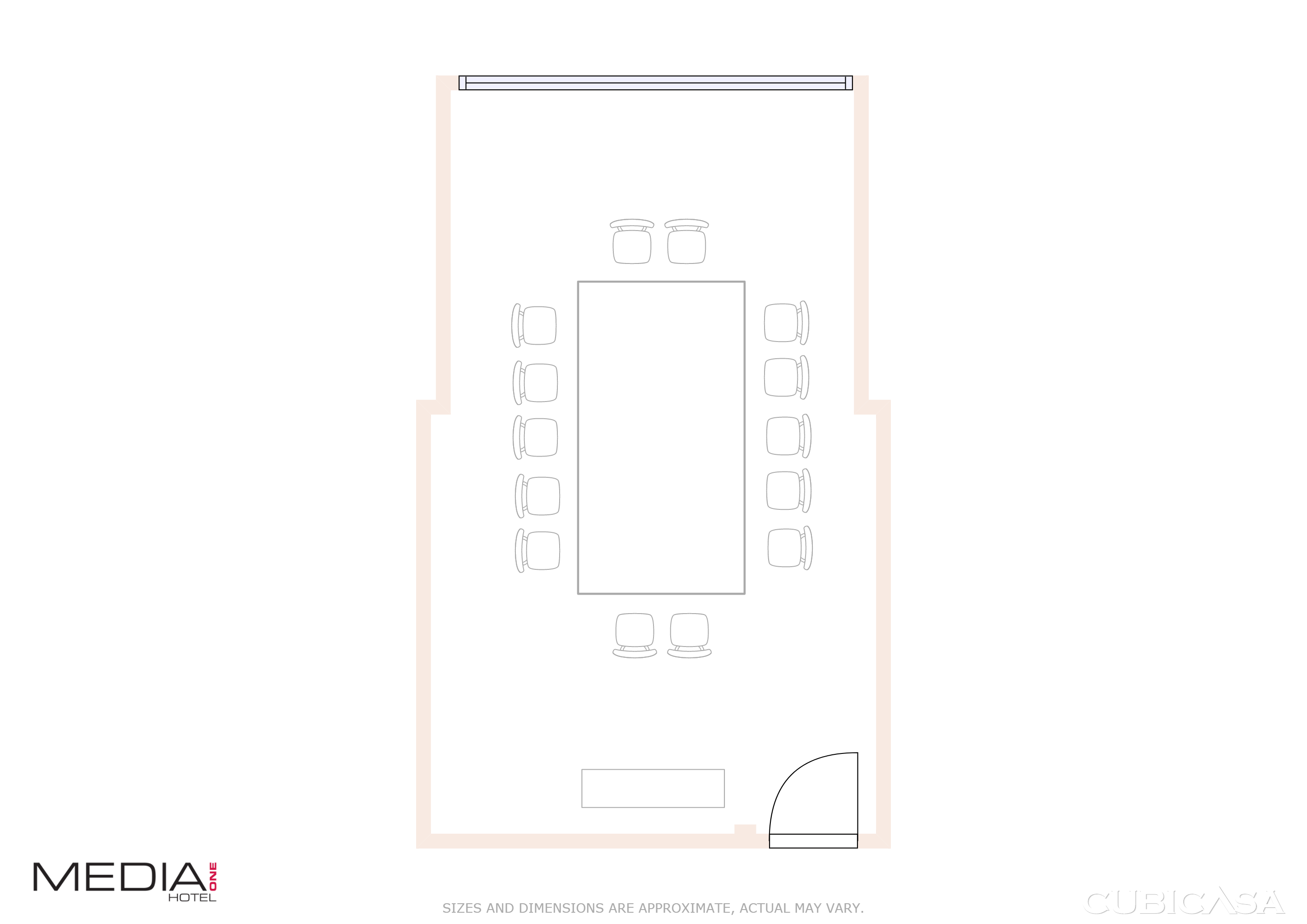 Mapping out all the steps in an interactive manner for your team to continue their efforts.
Boardroom  8-10 People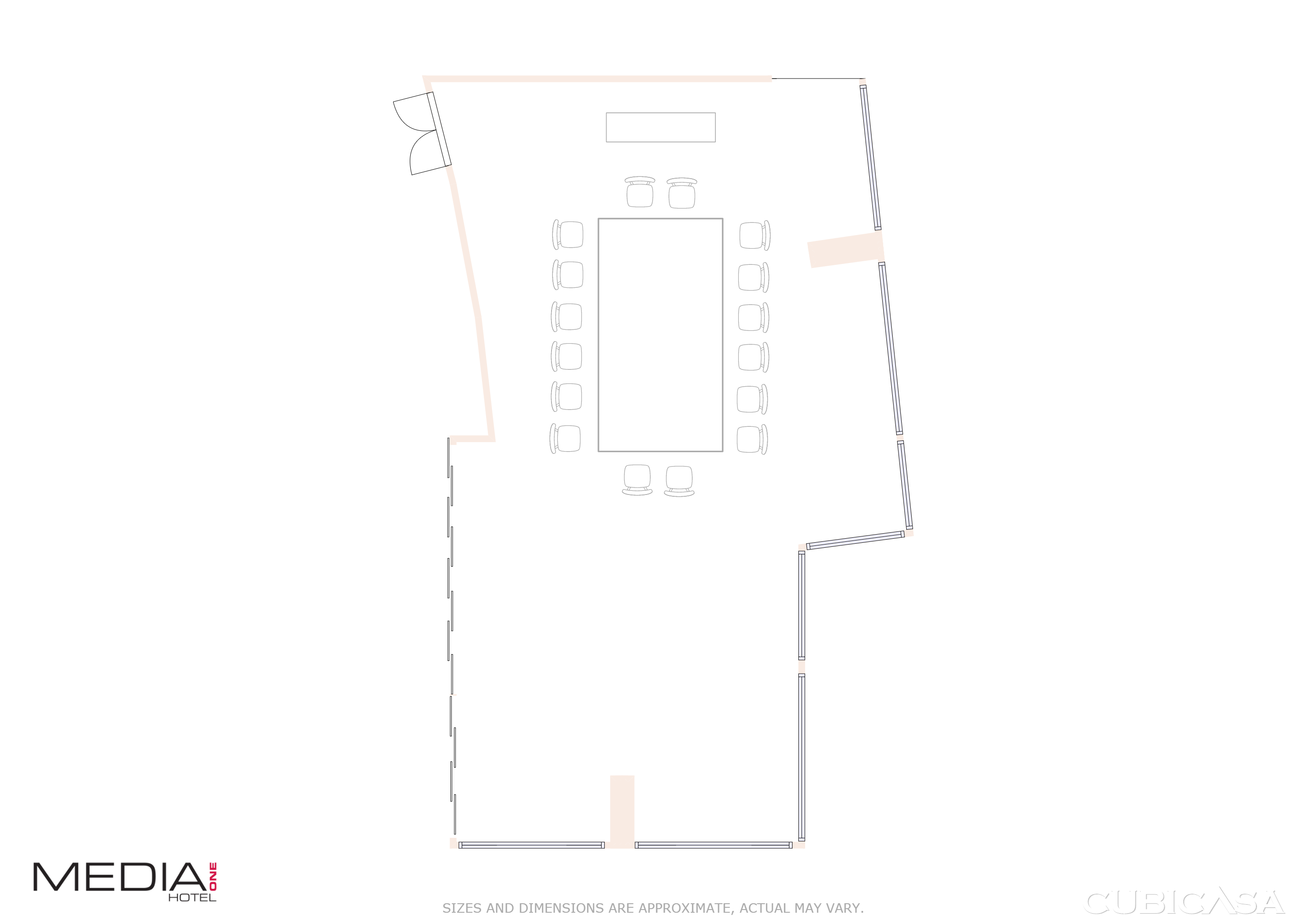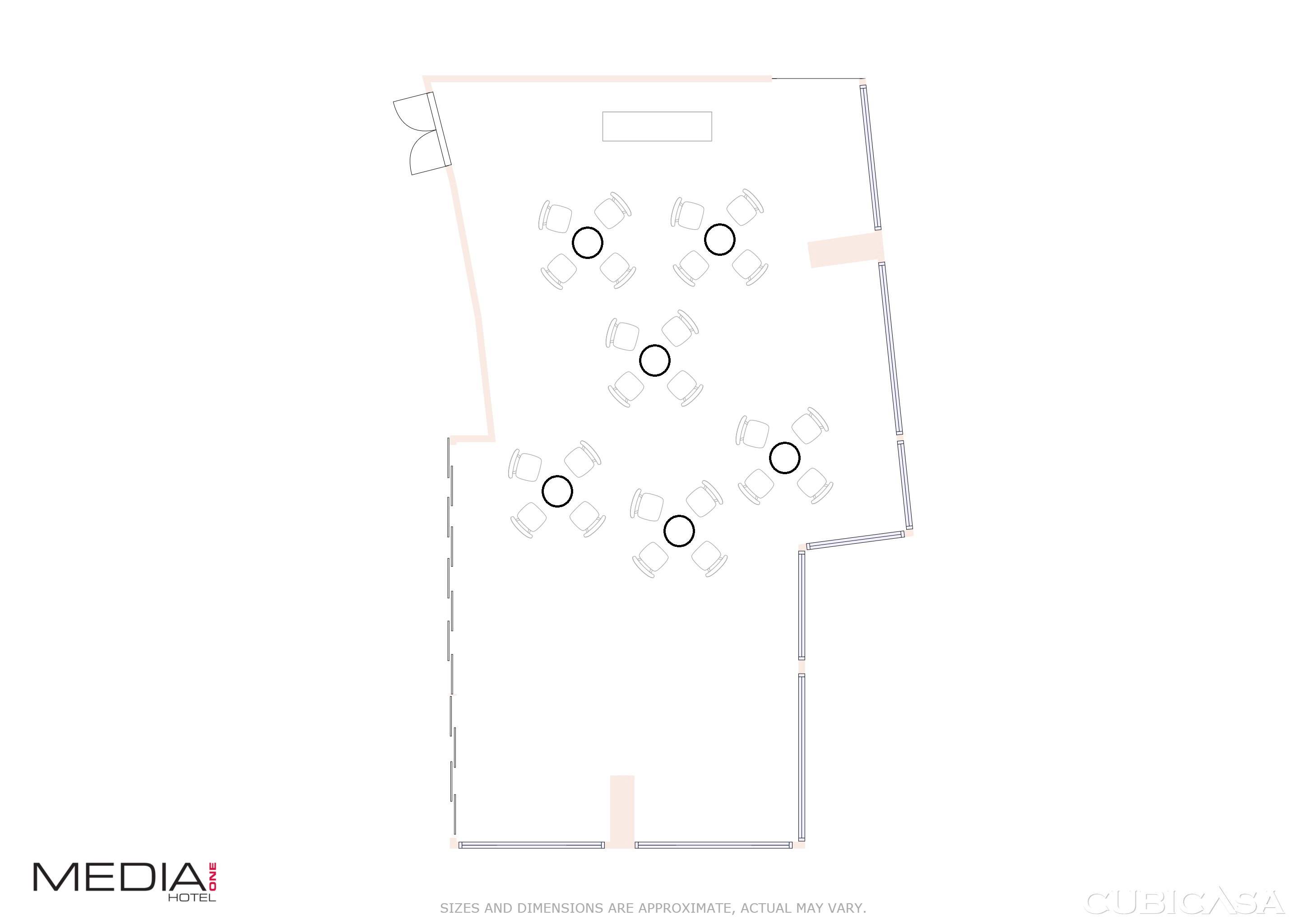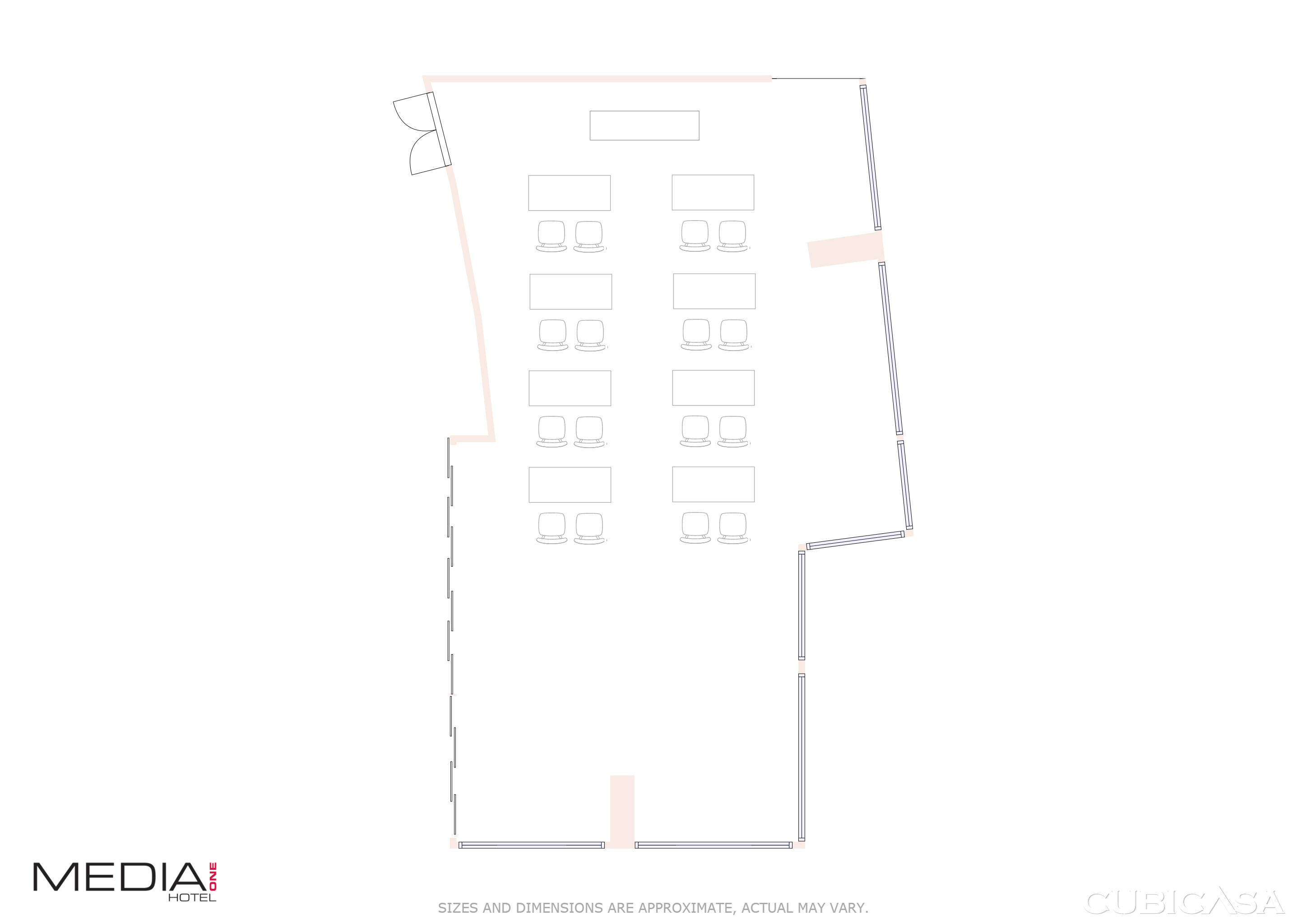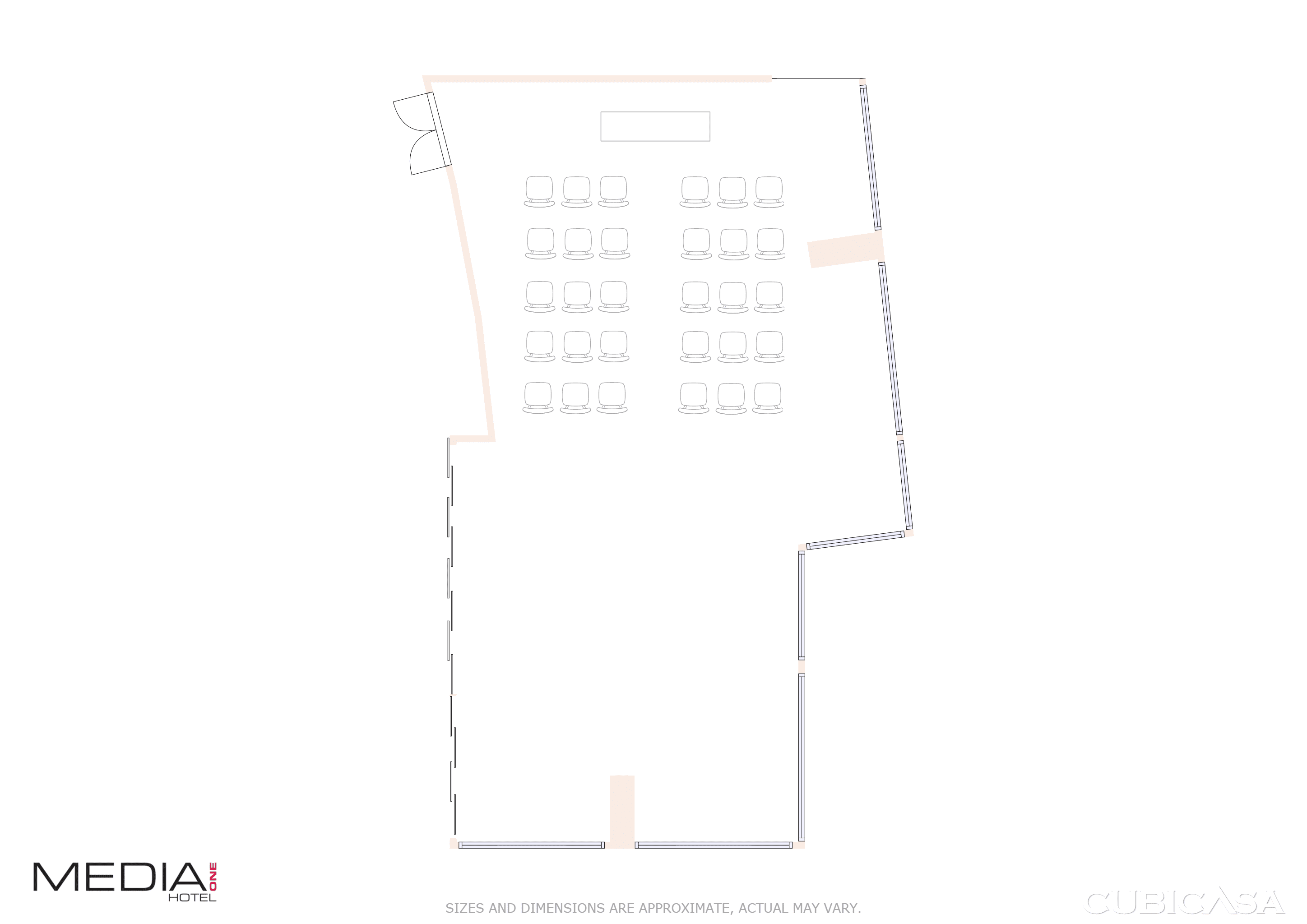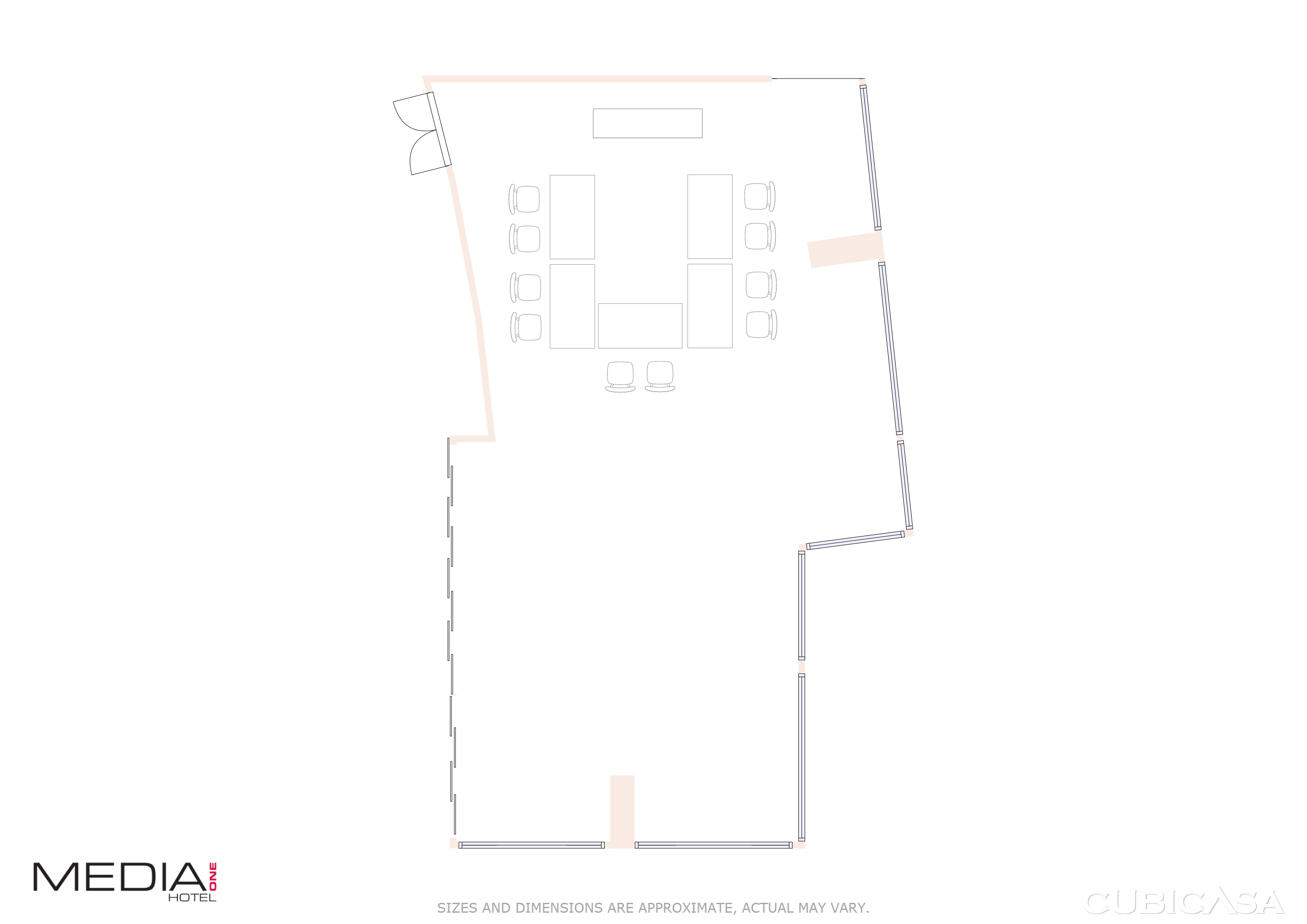 Boardroom 20-25 People
Classroom 30-40 People
Theatre 40-50 People
U-Shape 15-20 People
Cabaret 40-45 People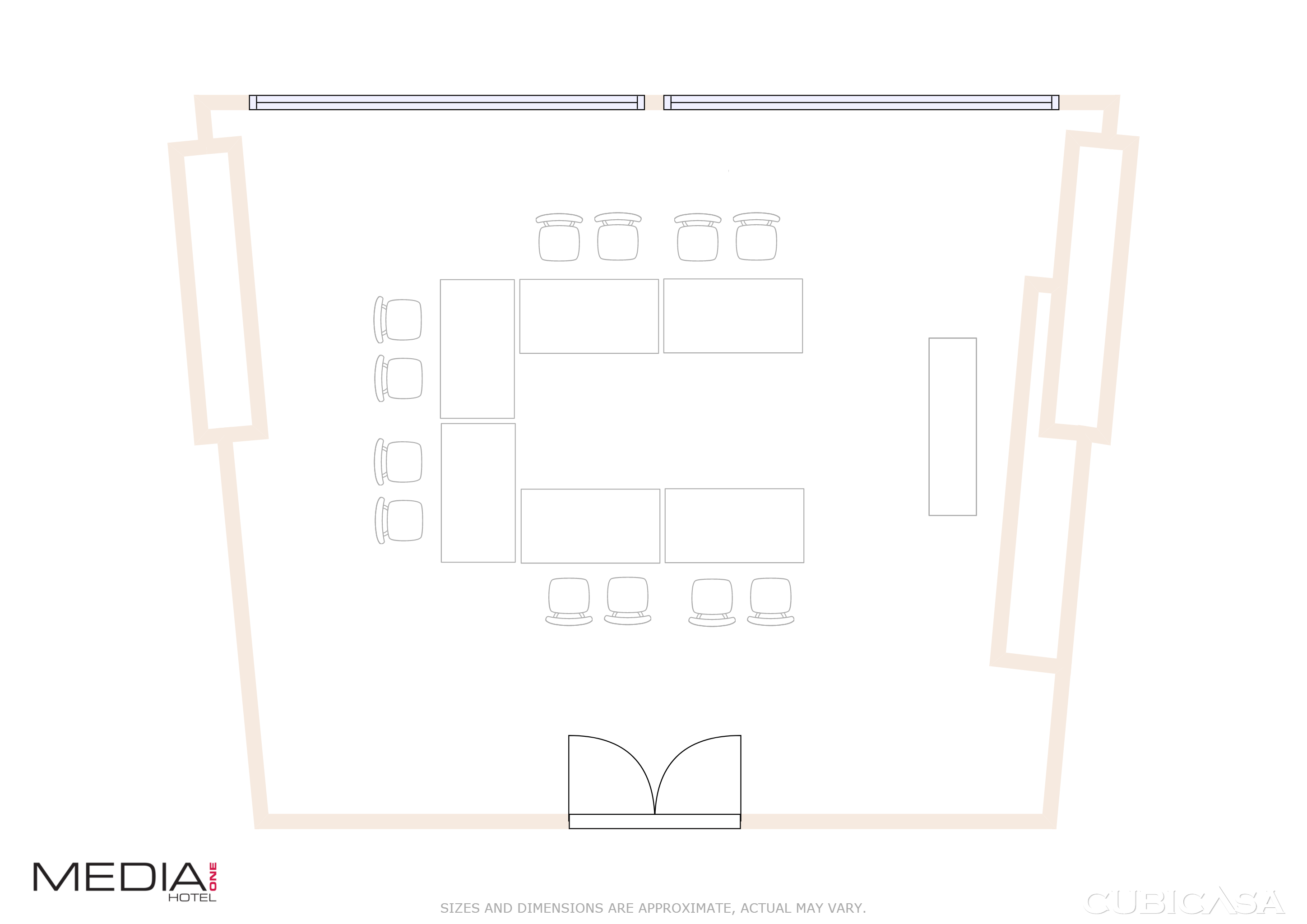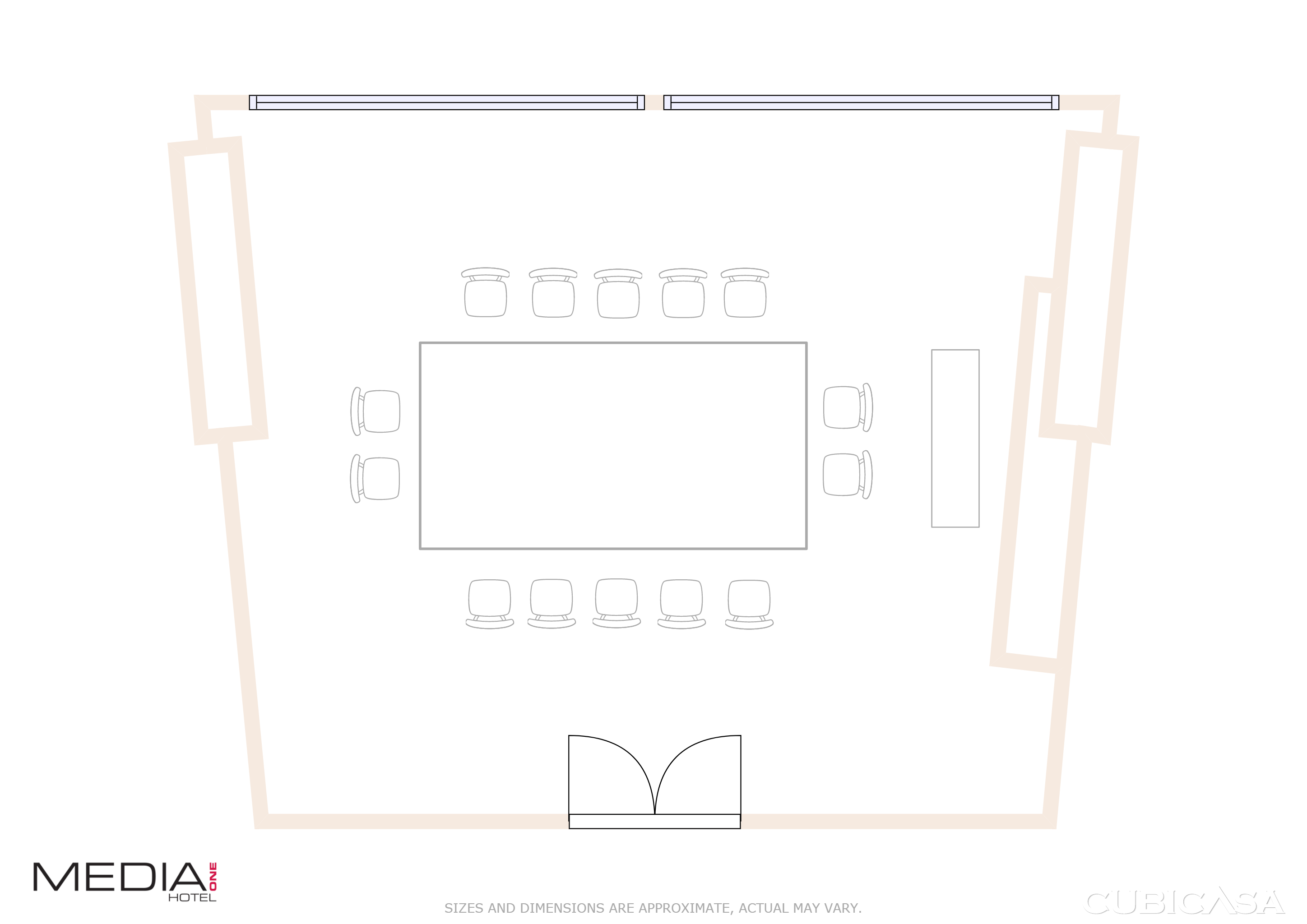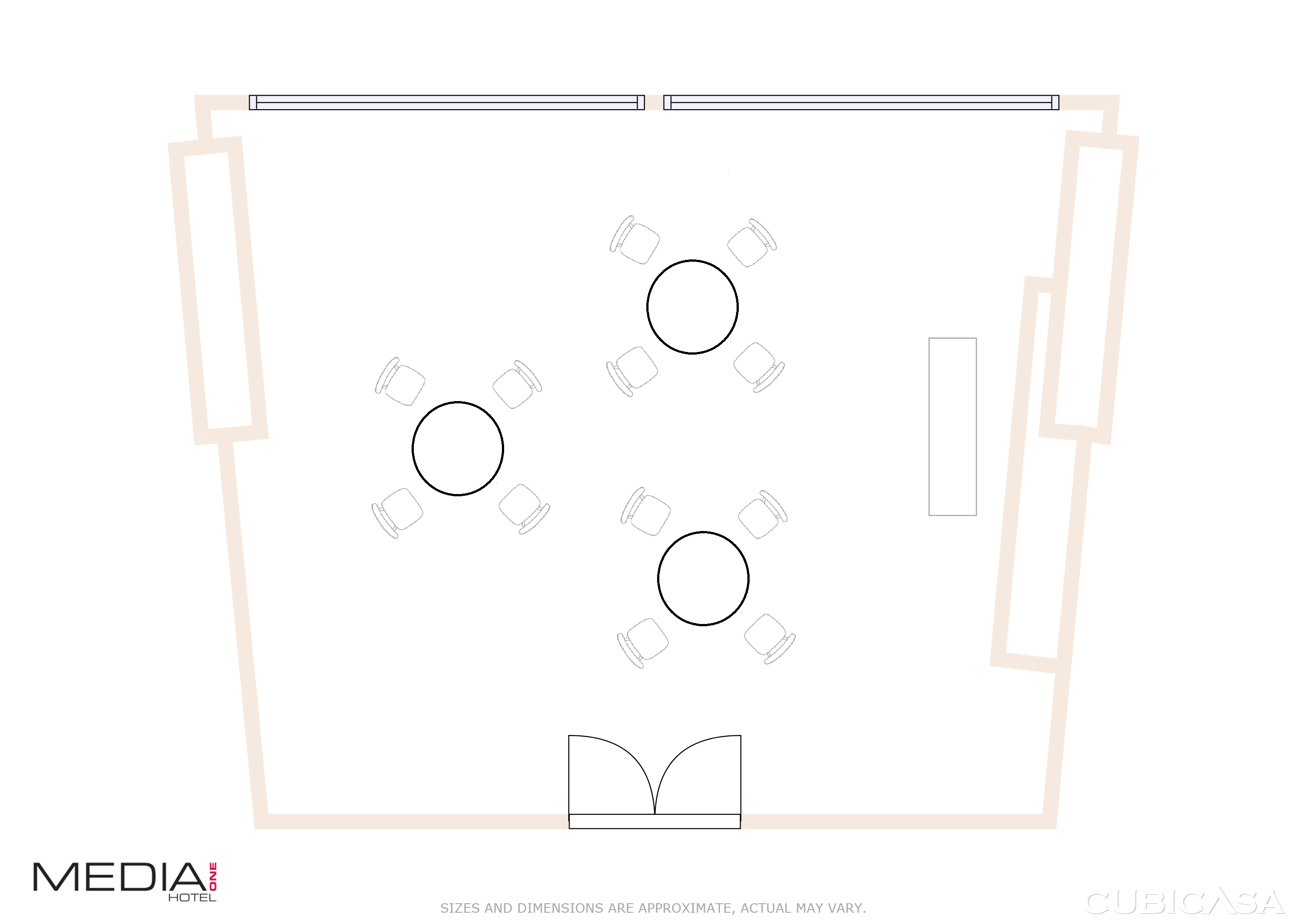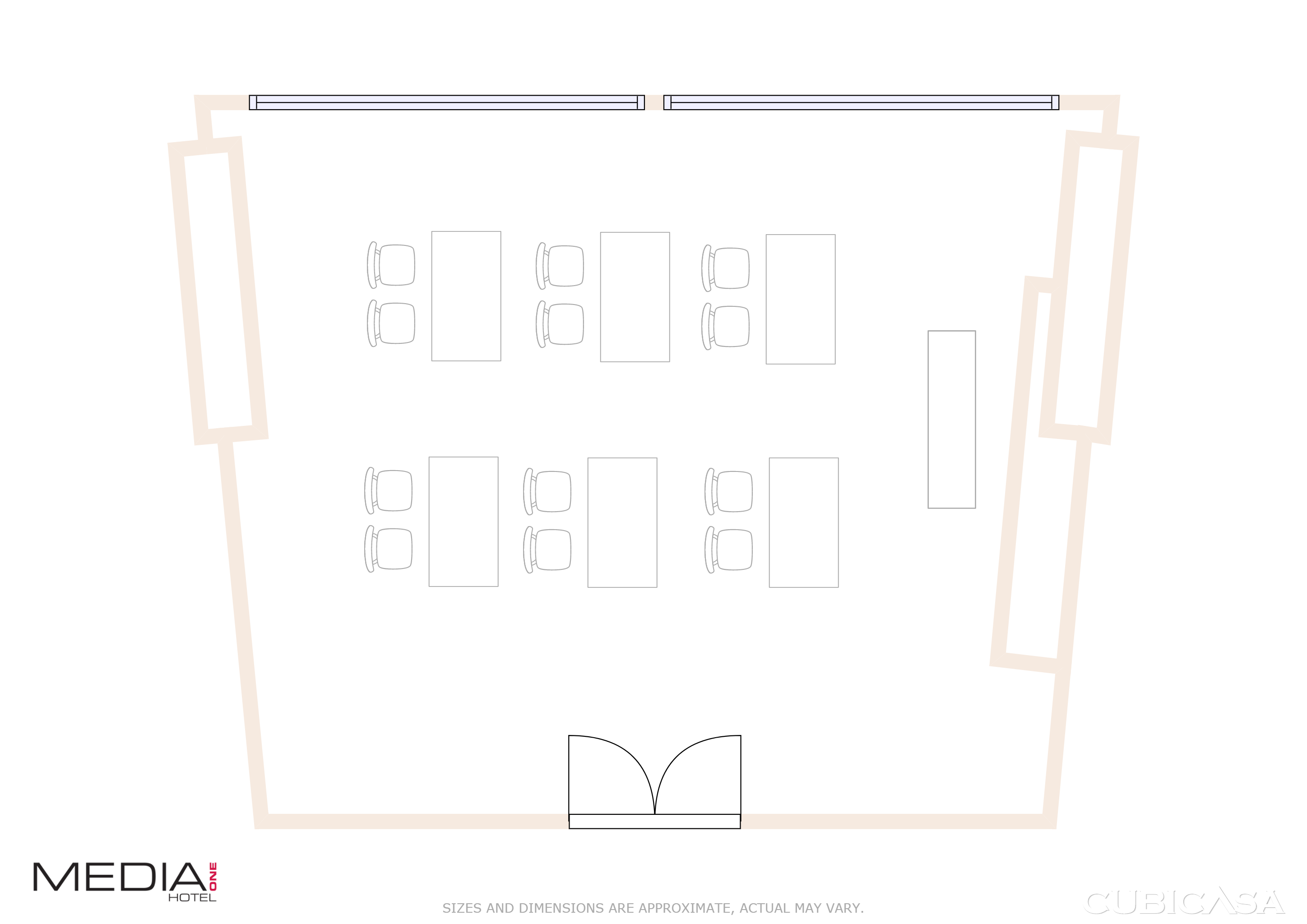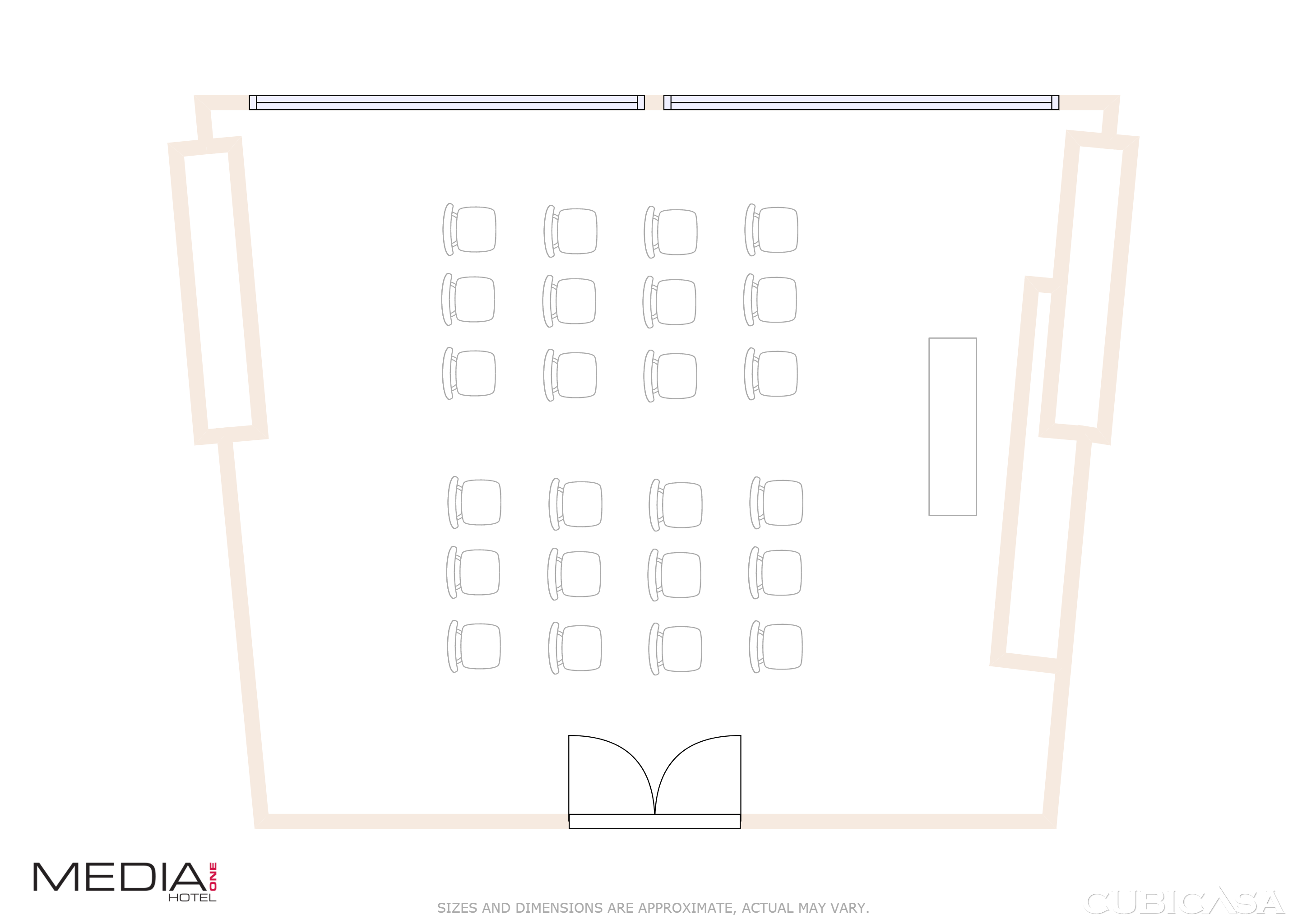 Needing room to breathe, it's time you get your creation out there and start having conversations!
Boardroom 15-20 People
Classroom 20-25 People
Theater  25-35 People
U-Shape  15-20 People
Cabaret 15-25 People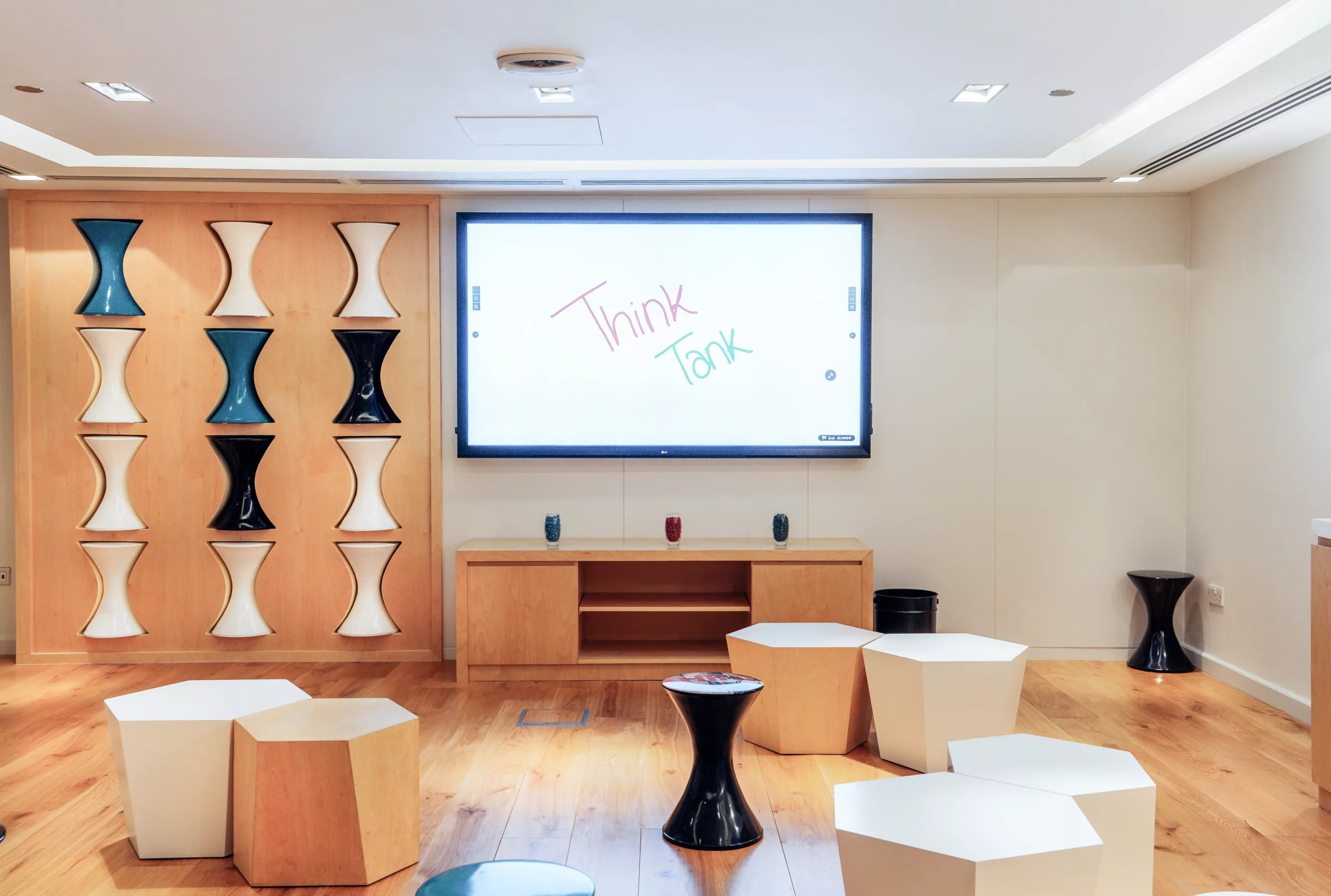 You've launched your products and now need to assess how far you've come.
Boardroom 10-15 People
Classroom 10-15 People
Theatre 20-25 People
U-Shape 10-15 People
Cabaret 10-15 People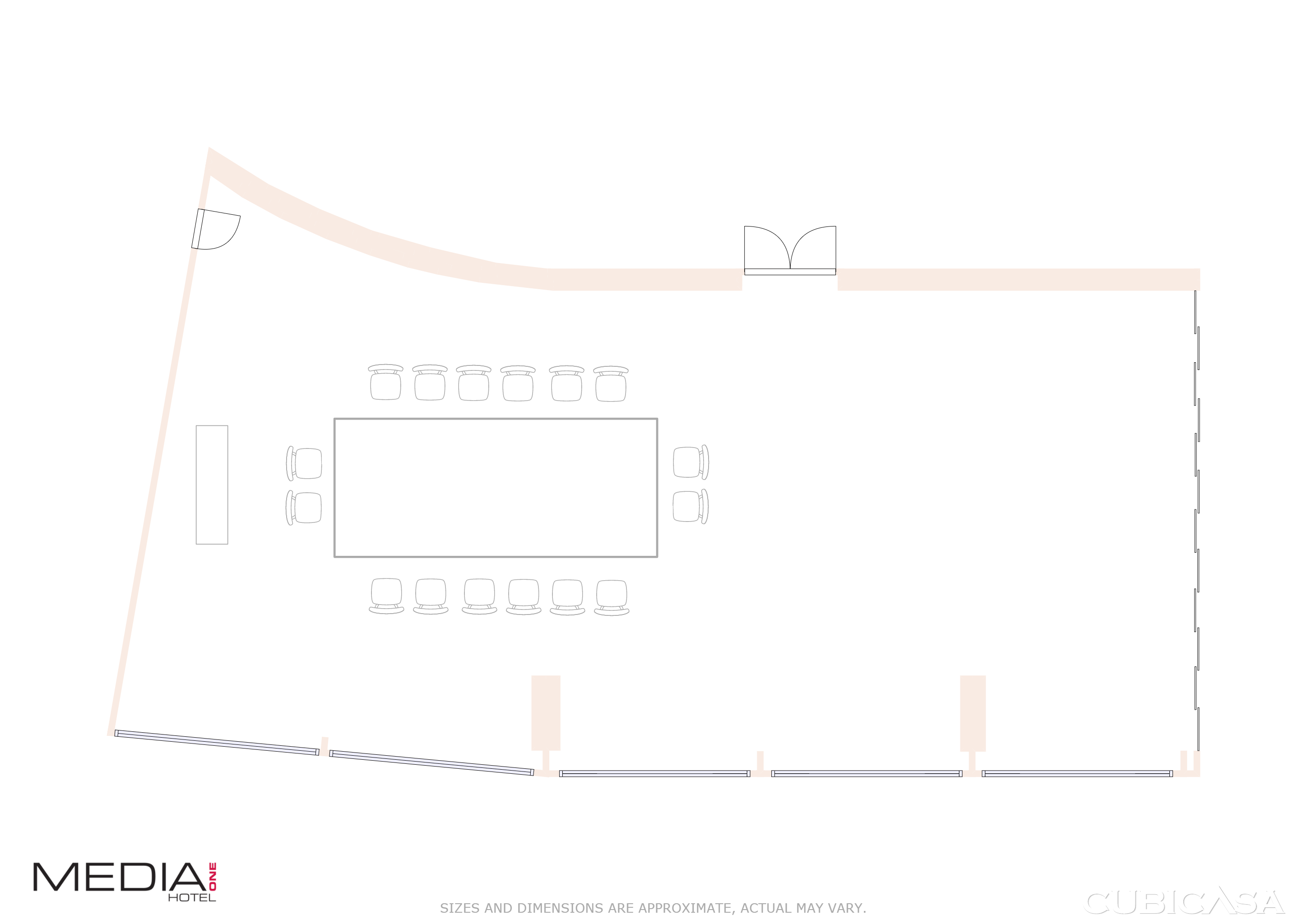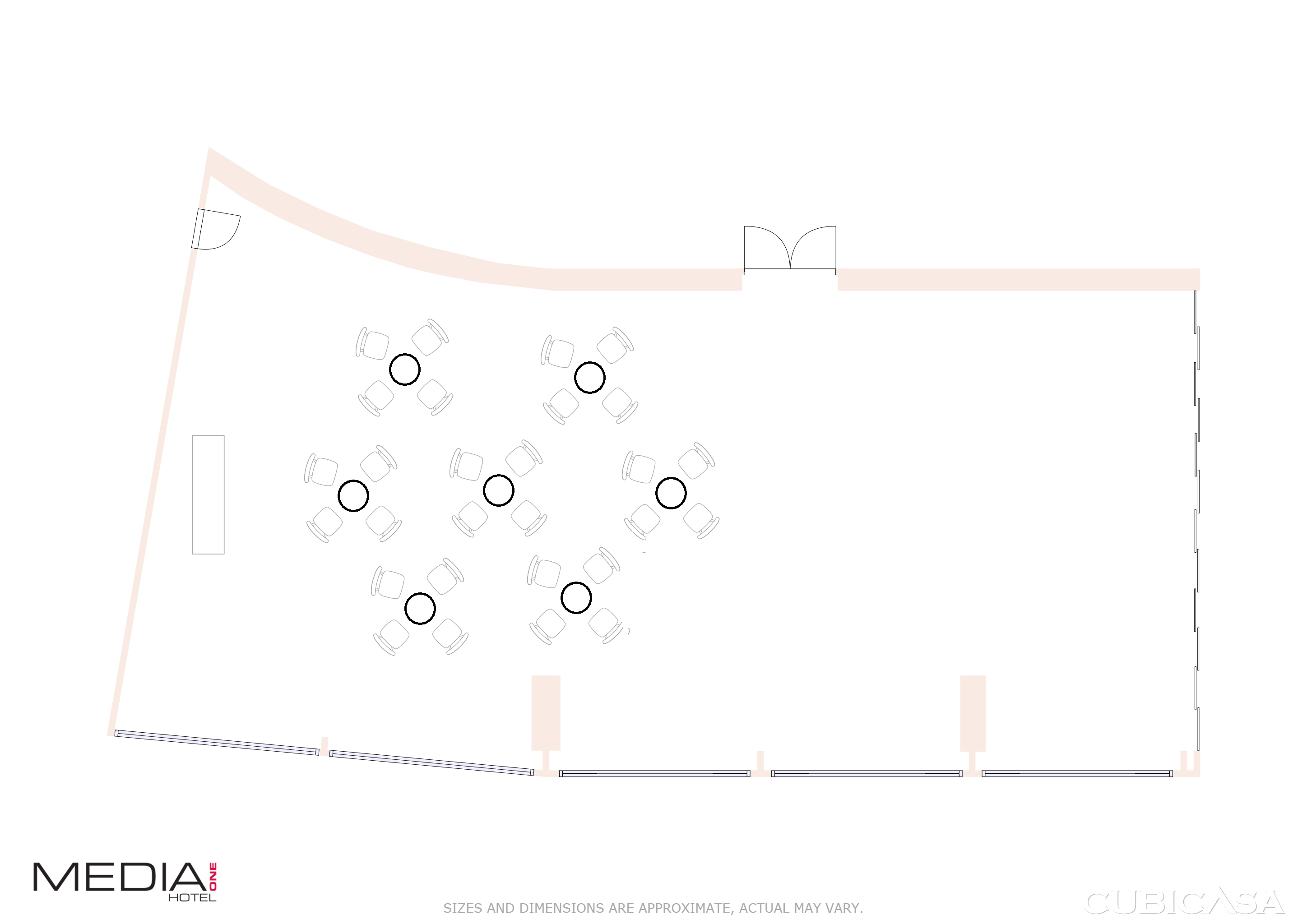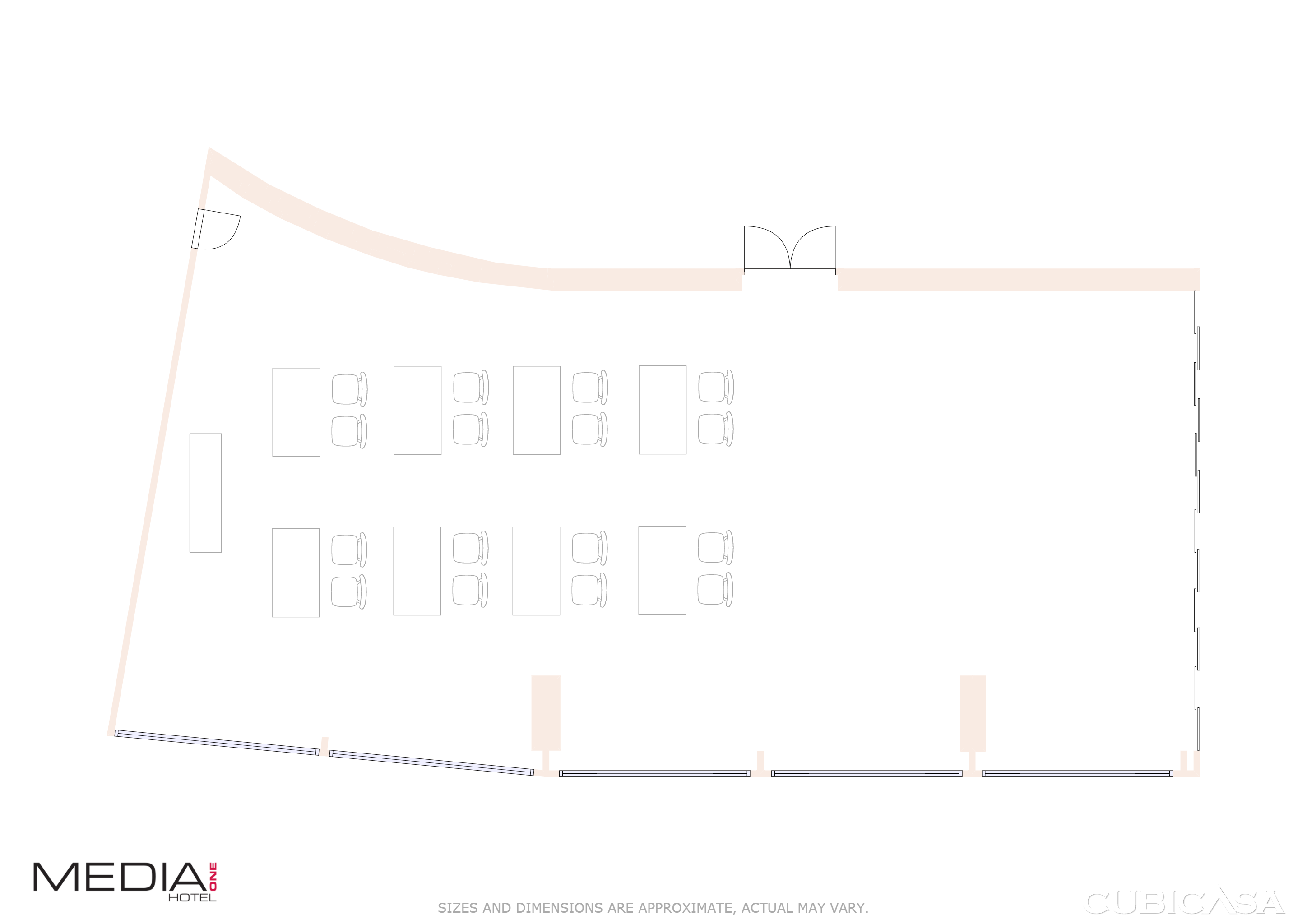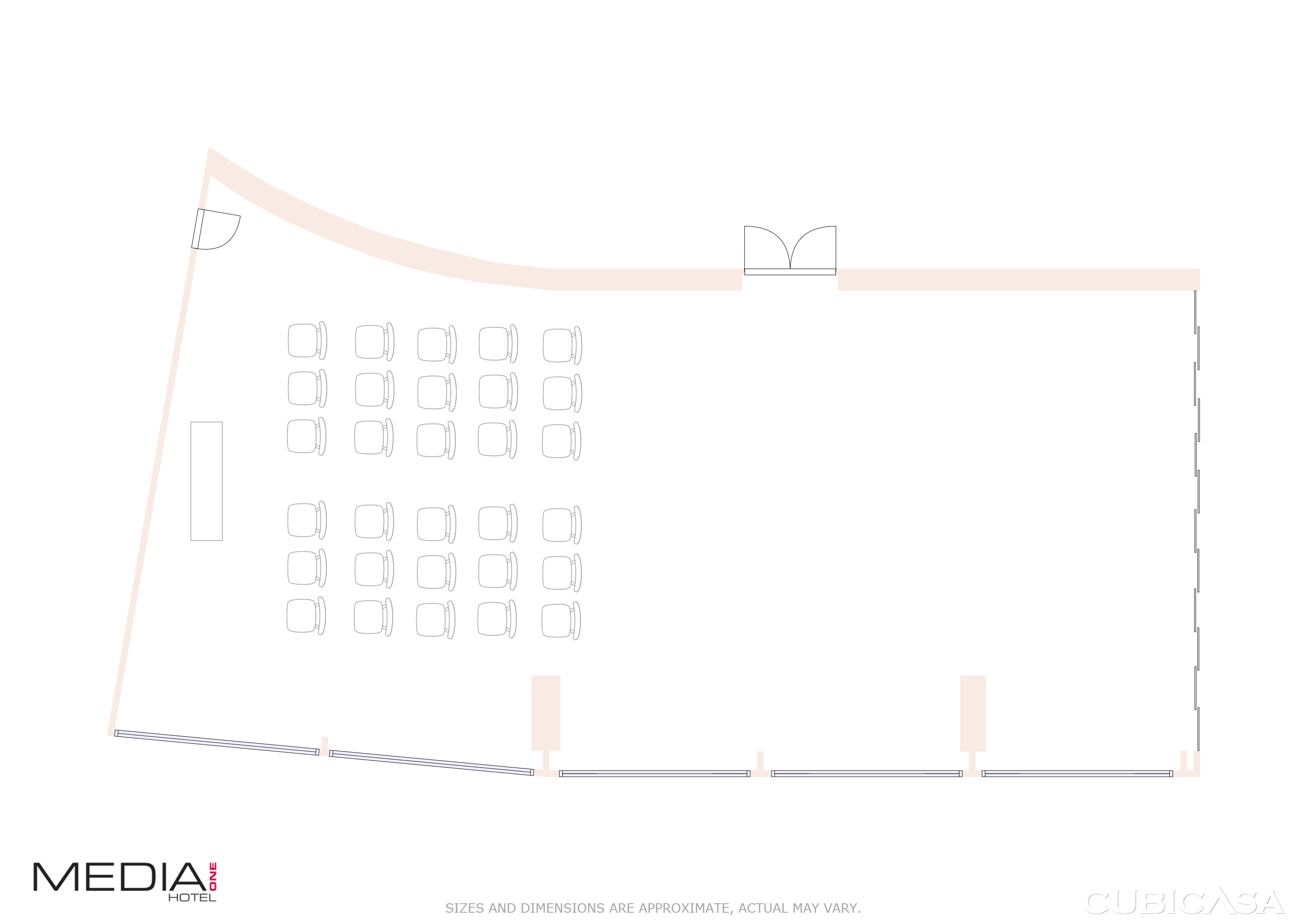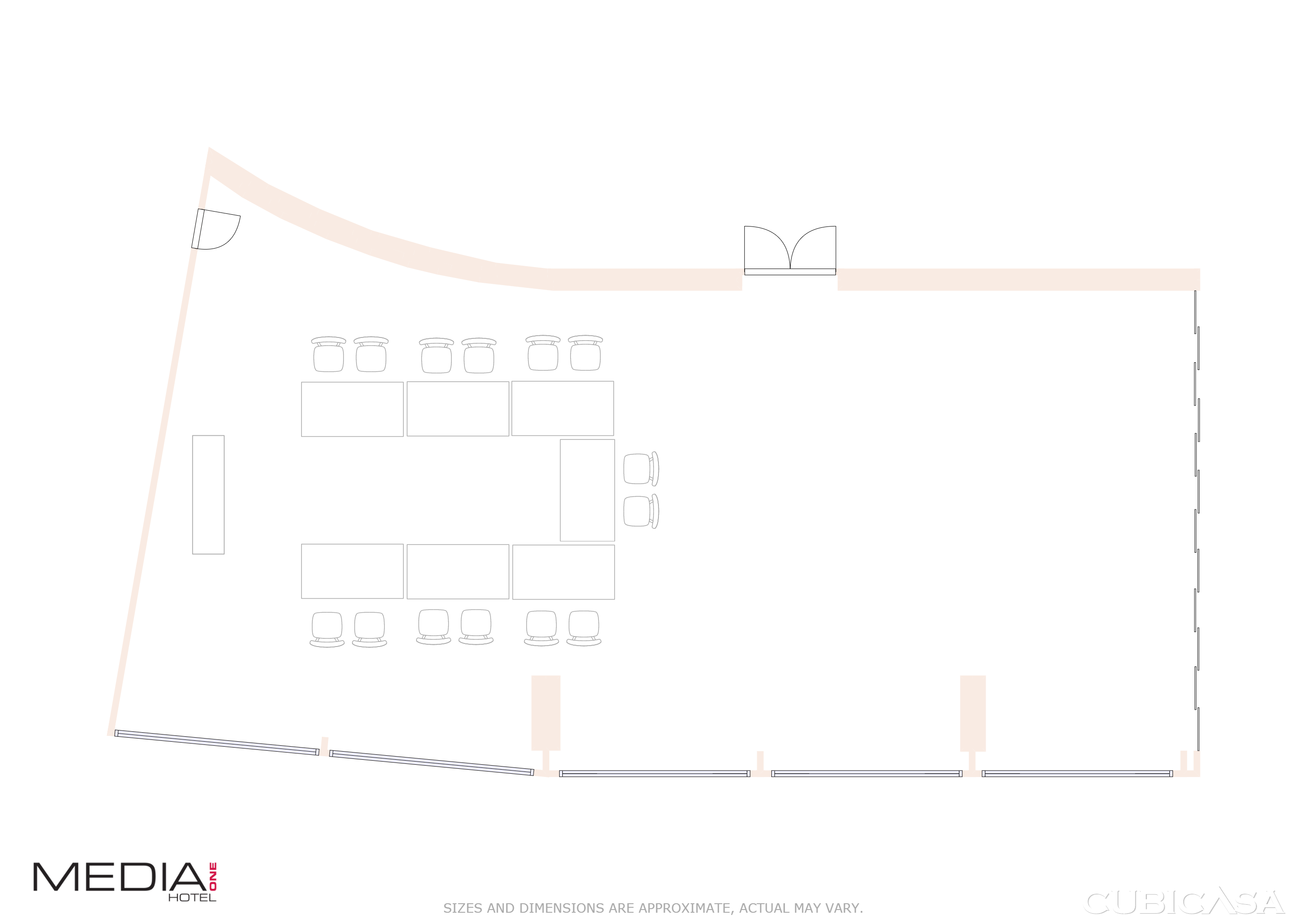 Boardroom 20-25 People
Classroom 70-80 People
Theatre 100-120 People
U-Shape 30-35 People
Cabaret 60-70 People
A multi-purpose event space; where the only limitation is your imagination! Located on the 42nd floor, you can have either one large space or two separate spaces for your networking sessions.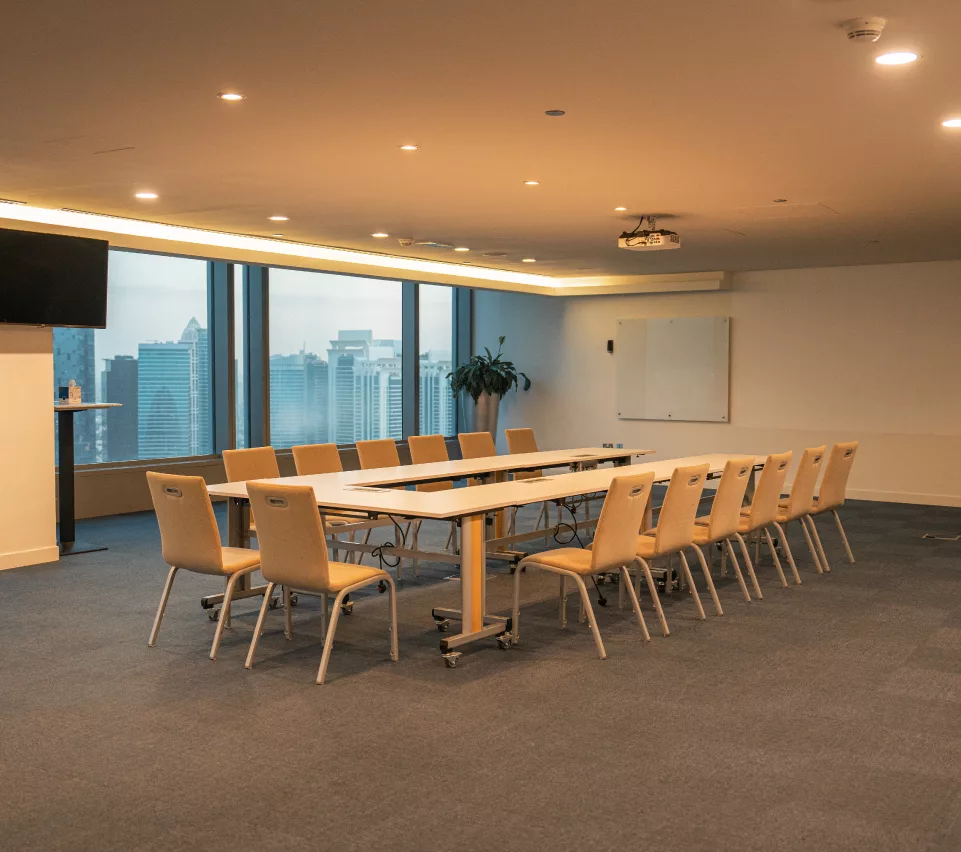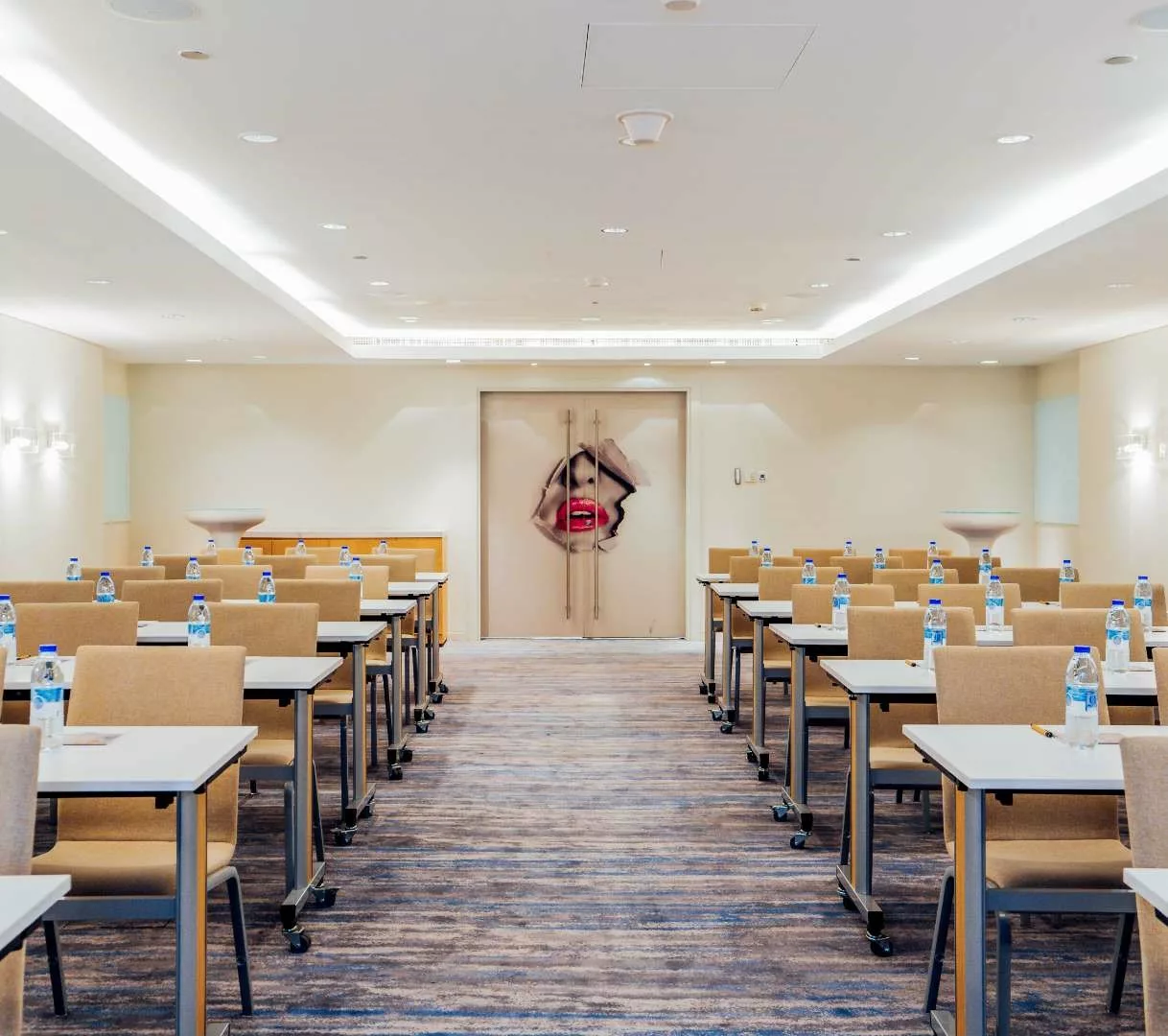 Have questions or want to know more about how to book a meeting room or event space?
Drop an email to Bherna at
bhernalyn@mediaonehotel.com