MEDIA ONE HOTEL: WE ARE CERTIFIED A "GREAT PLACE TO WORK" IN DUBAI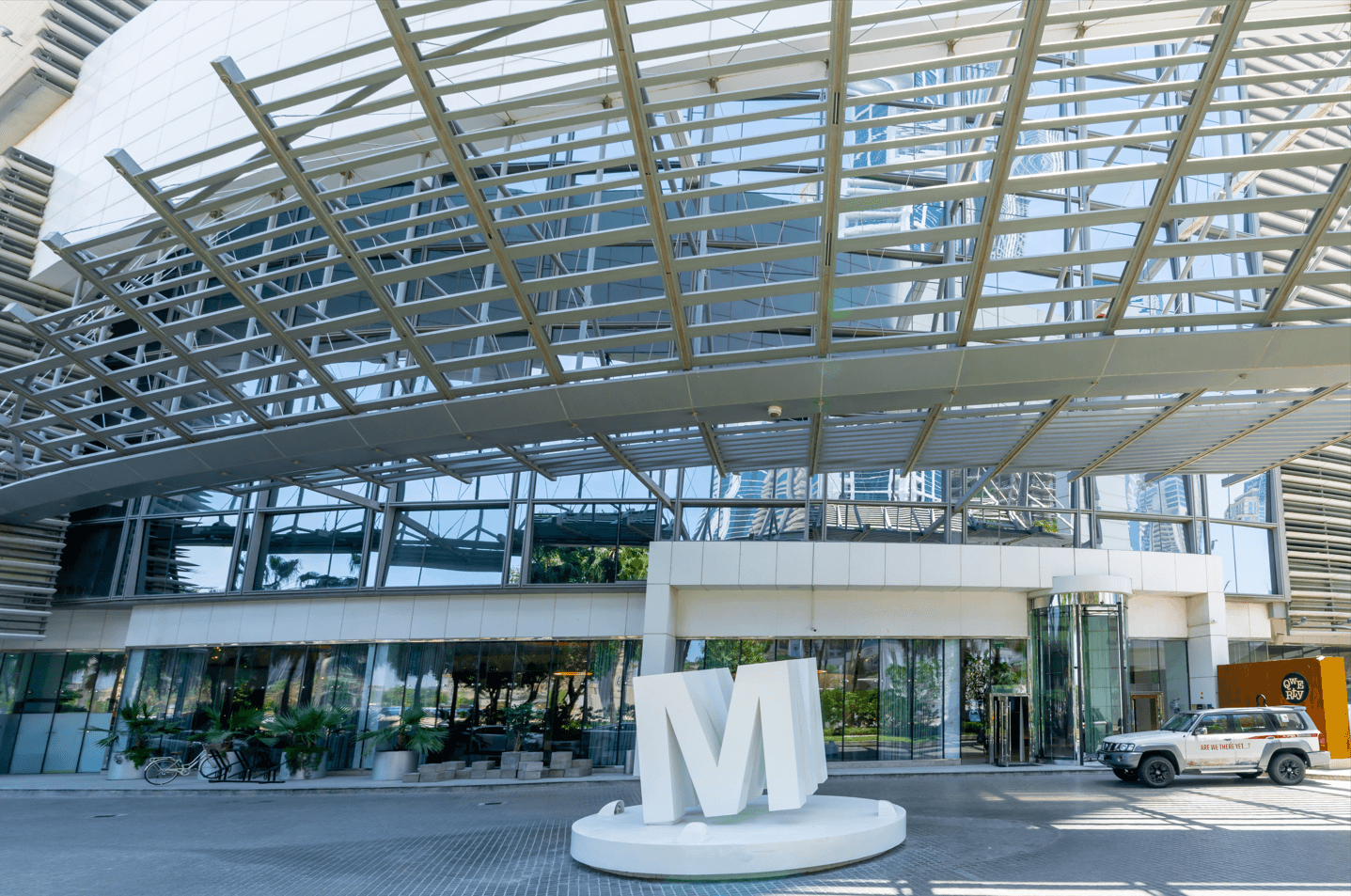 Have you ever wondered what it would be like to truly immerse yourself in a destination, to experience it beyond the typical week-long vacation? Enter the concept of a "long stay." A long stay, as the name suggests, involves booking accommodations for an extended period, offering a unique opportunity to settle in, explore, and live like a local. It is more than just a stay – it is a chance to create a temporary home away from home. And look no further than Media One, nestled in the heart of vibrant Media City. Get ready to unlock the ultimate long stay adventure with us!
Prime Location – Party Central
Hey, party people! Media One puts you in the heart of the action. Immerse yourself in Dubai's lively lifestyle, surrounded by theaters and live music venues. Oh, and calling all hustlers! Media One is where the business magic happens. Network with like-minded individuals from various companies and studios, and make waves in the professional world, considering the high footfall, 'adult-friendly' destination with a plethora of distractions and a popular selection of award-winning restaurants, bars and nightlife venues.
Easy Breezy Access to Hotspots
Buckle up, folks! Media One Hotel not only spoils you with Media City goodness but also takes you on a whirlwind tour of Dubai's hottest spots. Downtown Dubai, with the iconic Burj Khalifa and Dubai Mall, is just a 15-minute drive away, while the breathtaking Dubai Marina is a mere 10-minute drive, offering you stunning views and top-notch dining. The fun never stops!
Sizzle and Delight – All Day, All Night
Foodies, rejoice! At Media One Hotel, we take taste buds on a wild ride. Dive into delightful dining options, from epic buffet breakfasts to specialty outlets and quick bites. And when the sun goes down, the party heats up! Our vibrant bars serve up handcrafted cocktails and live entertainment. Cozy up or dance the night away – your choice!
Cozy Nest, Dreamy Rest
Sink into blissful comfort at our well-appointed rooms and suites,  perfect for a night or two of a leisure, and great for a long stay in Dubai. Modern furnishings and cozy vibes make you feel right at home.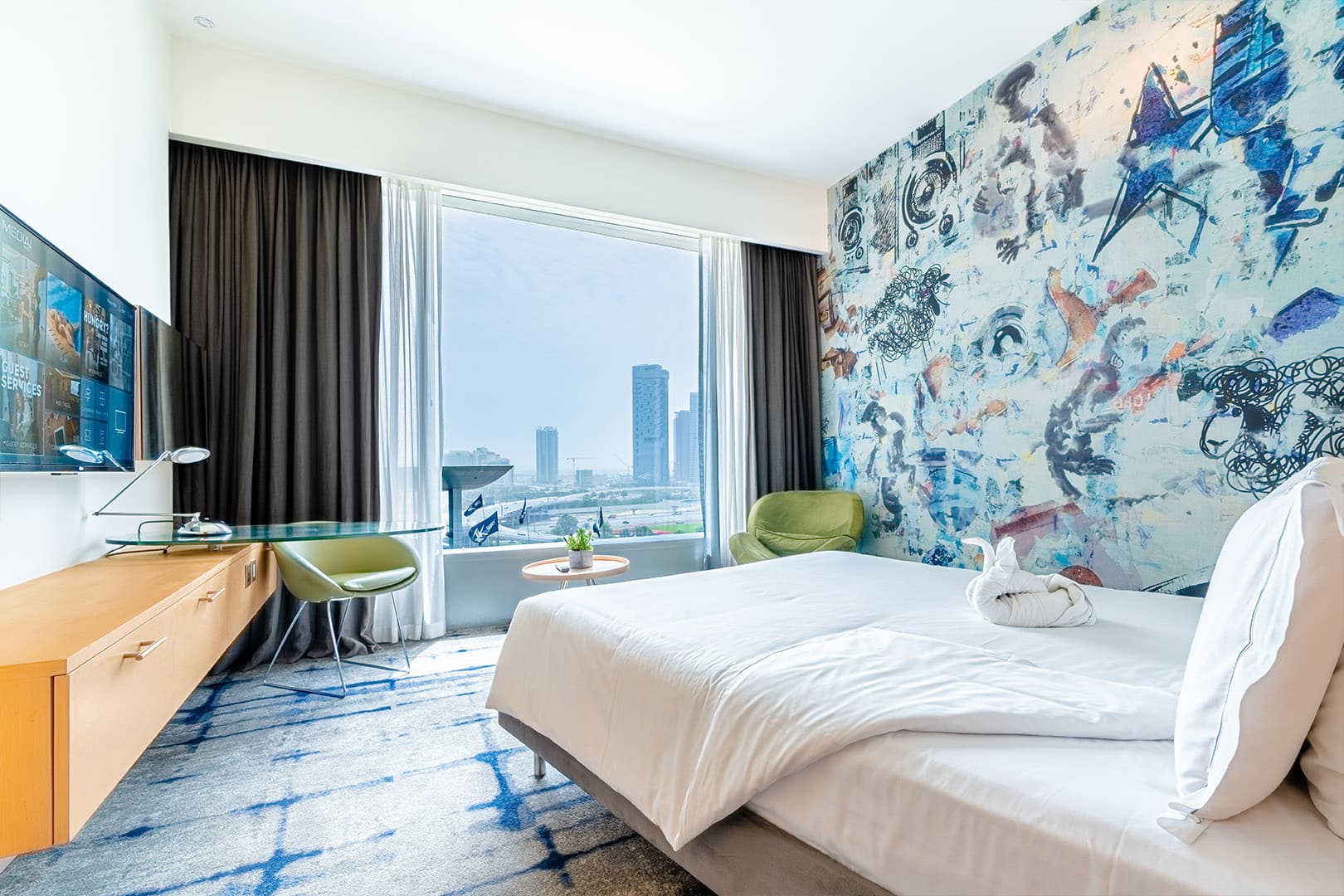 No Bills, Only Thrills
Keep calm, and say goodbye to bill stress! At Media One Hotel, we have got your back. We cover the utility bills and offer high speed complimentary WIFI. Work, play, and surf the web without a worry.
Fun Facilities, Unbeatable Chill
Fitness fanatics, this one is for you! Our 24-hour gym is ready to fuel your fitness frenzy. Need to cool off? Dive into our refreshing pool. Stay fit and fabulous – the fun never stops!
Sparkling Clean, Everyday Dream
Our dedicated housekeeping team keeps your sanctuary spotless. With twice-weekly cleaning and daily garbage collection, your space stays fresh and fabulous. And of course, we keep the water flowing, so you stay hydrated and fabulous all day long!
Affordable Fun, it is a Done Deal
At Media One, we believe in affordable adventures. Say goodbye to the apartment hunt drama! Our unbeatable long stay deals bring you comfort and convenience at a pocket-friendly price. So, come on over and indulge in a hotel stay without breaking the bank. Dreams do come true!
Ready for an epic Dubai experience? Say yes to comfort, fun, and affordability! Book your long stay at Media One Hotel now and discover Dubai's magic like never before!