EXPERIENCE THE
CHILL OUT SUITE
Complete with it's own living room, the Chill Out Suite is our biggest room. Splash out a little and live in spacious comfort.
'Opt – out' of our housekeeping service as part of our Green Initiative and receive value back on food & beverage.
More information at betweenus@mediaonehotel.com
SPACIOUS
& COMFY
Extended comfort
and amenities
SUPER large
suite
Customisable
minibar
Stay in the heart
of New Dubai
5 minutes to
building a sandcastle
Smart phone room
access, TV controls
& elevator access
Enjoy the impressive
Dubai skyline
Complimentary
Hi-speed WIFI (5MBPS)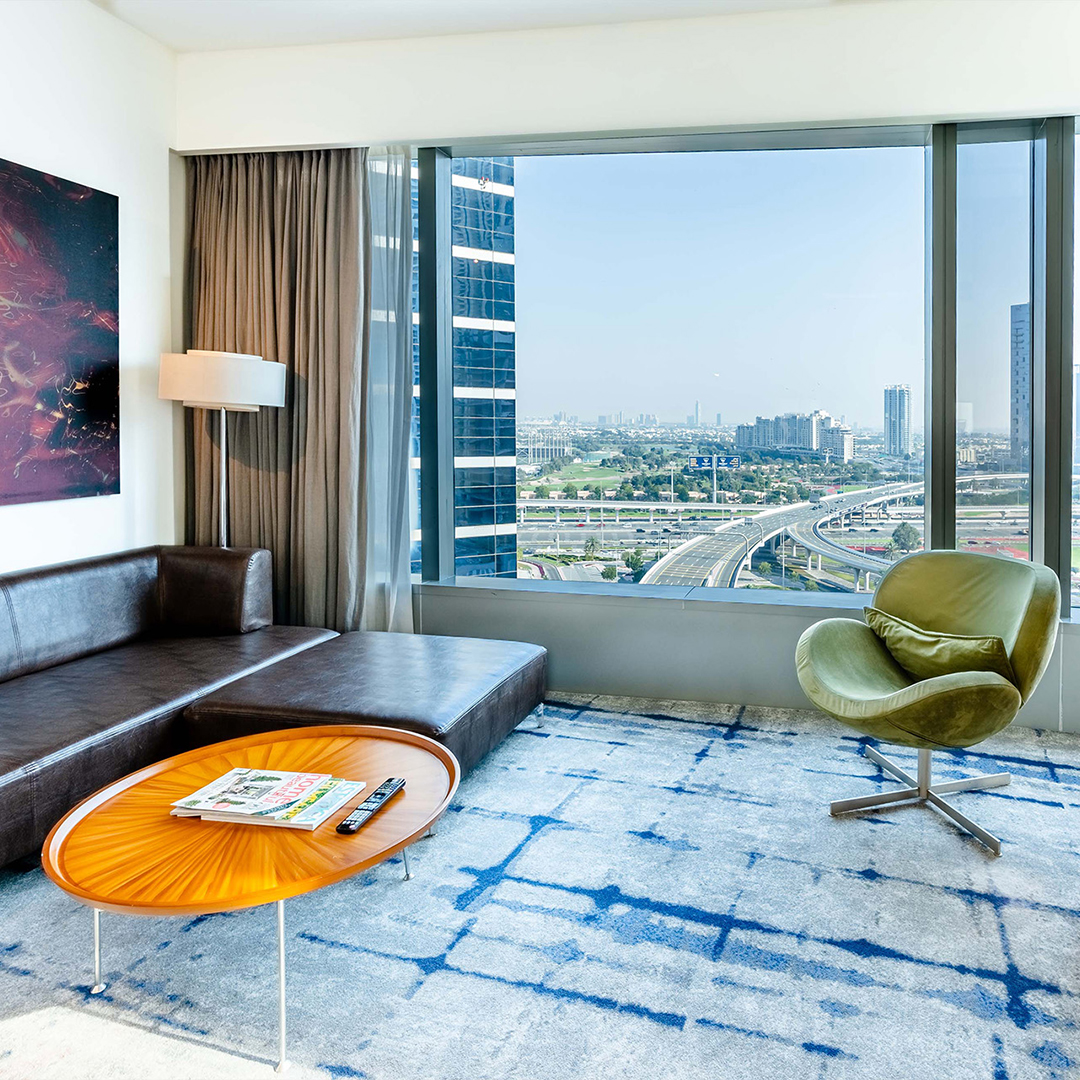 Each room has a super comfy bed and a modern layout. A workstation with a SMART TV with screen mirroring capabilities will enable you to stream your favourite content. Get all of your needs covered and together with fabulous views, modern furnishings, free WiFi internet access, glass walls, power shower, order based mini bar with tea and coffee making facilities it makes for a perfect stay.
Media One Hotel is proud to have all non-smoking rooms.